Maths
Year 5 Maths challenge
Well done to the pupils from Year 5 who took part in the local 'Maths Challenge'. Eight teams from local schools met for the challenge at St Laurence's school and we are pleased to say that the King's Hedges were awarded third place.
The challenge tested the pupils' mental maths ability, calculation skills, communication skills and their ability to work as a team. Our team performed very well together. One of our team was awarded an extra point for answering a bonus question correctly before any of the other teams. It was very exciting to watch!
At King's Hedges Educational Federation, Maths is taught rigorously, following a detailed progression from Nursery to Year 6. Key principles of fluency, problem solving and reasoning are embedded to allow most pupils to achieve mastery or greater depth by the end of each year. We think that learning times table facts to fluency is an essential skill.

Nursery and Reception



In Early Years, most of the Maths learning takes place in small, adult led groups and is linked to other areas of the curriculum to encourage pupils to talk about their ideas. Children work towards completing the baseline assessment ready to begin Year 1.
Number work is taught as a separate session, and the children become fluent in rote counting, rational counting, recognising numbers, writing numbers and skip counting in 10s and 2s. By the end of Reception most children can master solving simple plus and minus equations. Pupils will then apply their skills to simple practical problems.
Years 1 and 2
In Key Stage 1, the daily number work sessions continue into Years 1 and 2, with children becoming fluent in how to times and divide, order numbers, and solve number stories, as well as lots of counting and skip counting. Key skills like place value are practiced throughout these years. Pupils apply their skills to problems frequently to demonstrate their level of understanding.
Also, children are taught about 2D and 3D shapes, using measures, data handling in a separate very practical Maths lessons. The content of these lessons is often linked to other areas of the curriculum, so pupils can show they have mastered Maths skills in Science, DT or Computing.
Years 3, 4, 5 and 6



In Key Stage 2, the number work lessons become more challenging, with children becoming fluent to calculate with decimals, find fractions and percentages of numbers, skip count in all numbers under 10, multiply and divide with decimal numbers and solve two-step number stories. Pupils are constantly applying taught skills to problems at a mastery and then greater depth level. Pupils are asked to reason using mathematical language.

In their Maths lessons, Key Stage 2 children cover a range of topics such as: finding the area and perimeter of a shape; calculating missing angles in a triangle; drawing and reading graphs; or finding and explaining rules for number patterns. Often this learning is linked to work done in their topics and they are expected to apply a range of Maths skills independently to a task in Science, DT or Computing.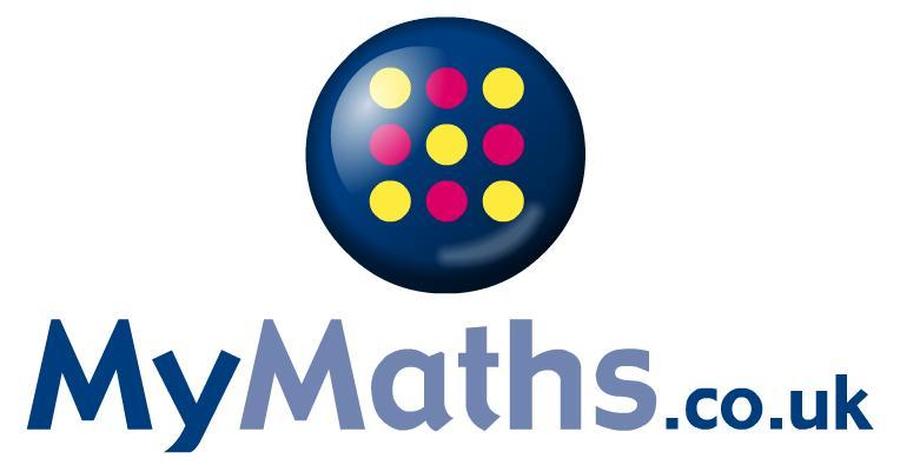 Maths Home Learning
For Maths, some parents have expressed that they would like to do additional home learning tasks with their child at home. So, we have decided to provide access to an excellent educational resource. Pupils from year 1 to 6 will be able to access home learning tasks specifically selected by their class teacher.
This home learning is called My Maths and it is accessed through a website (see details below). If your child can't access it at home they will be given the opportunity to attend a drop in club on Friday at lunchtime. The children will be given a longer timescale to complete the work and it will be voluntary.
My Maths Guidance for Parents of Children in Year 1 to 6
Your child has been registered on the MyMaths website. This should help them to structure their maths work and enable you to see how they are progressing. The following information will help you support your child in accessing and using MyMaths.
How to access MyMaths (see your child's letter for the passwords)
Using a laptop or computer
Go to www.mymaths.co.uk and login at the top of the page with the school's username and password.

On the next page your child should enter their personal username and password in the My Portal box.

MyMaths will then remember who they are and automatically log them in to the tasks.
How to access MyMaths with an iPad or other tablet.
Go to the App store

Search for 'puffin academy'

Download the app for free

Open the app

Go to puffin academy portal

Search for my maths

Click on MyMaths and launch it

Log on as above
If your child has been set a task by their teacher it will appear in the Homework area. There is a link to the lesson if they want to revise first, and a link to the homework itself.
When your child completes both pages of an Online Homework the scores will be saved to the database. Their teacher will be able to see how well they did and leave feedback.
If a green star appears next to a topic, they have good skills in that area.
If an amber star appears they still have some difficulties.
If a red star appears they need to go back and relearn the topic.
Top Tips from MyMaths
If you want to work with your child, an effective strategy is to pretend that you have forgotten how to do something and ask them to show you how. Putting your child in the position of "teacher" is good for their confidence and gets them to talk about their thinking.
If you have any questions on using MyMaths at home, visit their dedicated support site. You can access this by clicking Help at the top of the screen.
If no links are working, it may be that you have a Pop Up Blocker. You will need to allow MyMaths to use Pop Ups. You can add www.mymaths.co.uk to your list of trusted sites. You may need to activate Flash in your browser.