At King's Hedges we support and encourage walking to school from our local catchment area, as well as safe riding/scooting to school and we hope that parents will also think about healthy and sustainable methods for bringing their children to school. Click here to see the school travel policy.
We are proud to hold a current Bronze status for our school travel plan, awarded by Modeshift STARS. With their help we try to promote and show a commitment to walking, scooting and cycling to school as part of our understanding of sustainable transport. We regularly talk with the children and parents about choosing healthier options for travel and have incorporated things such as 'Scoot Smart', 'Bikeability' and a road safety club for our Nursery children. Twice a year we hold a 'Hands up Survey' to find out how pupils travel to school and how they would like to travel, if they could choose. Scooting to school is something a lot of children would prefer to do, if they were given the option. We would still like to reduce the number of cars coming to school.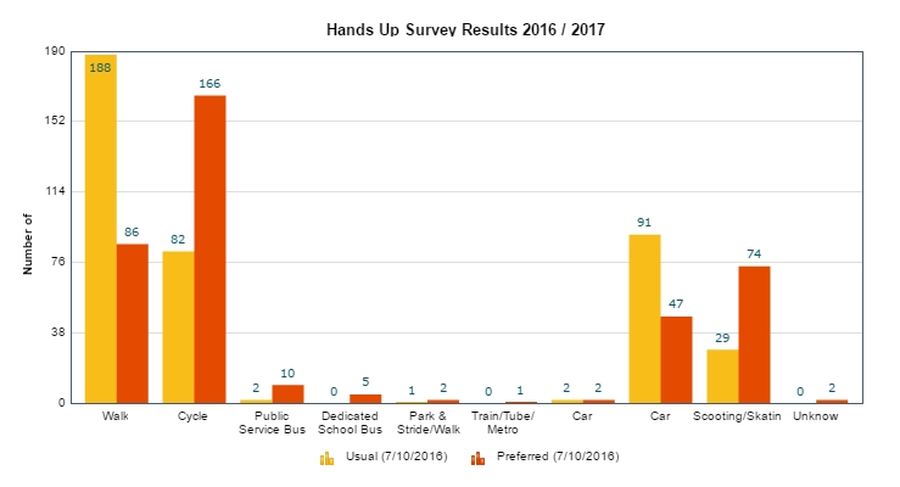 Also, 'The Bike Doctor' visits to talk to Year 6 about how to maintain bikes-the most common faults being defective brakes and under inflated tyres- he repaired 50 cycles on his last visit here.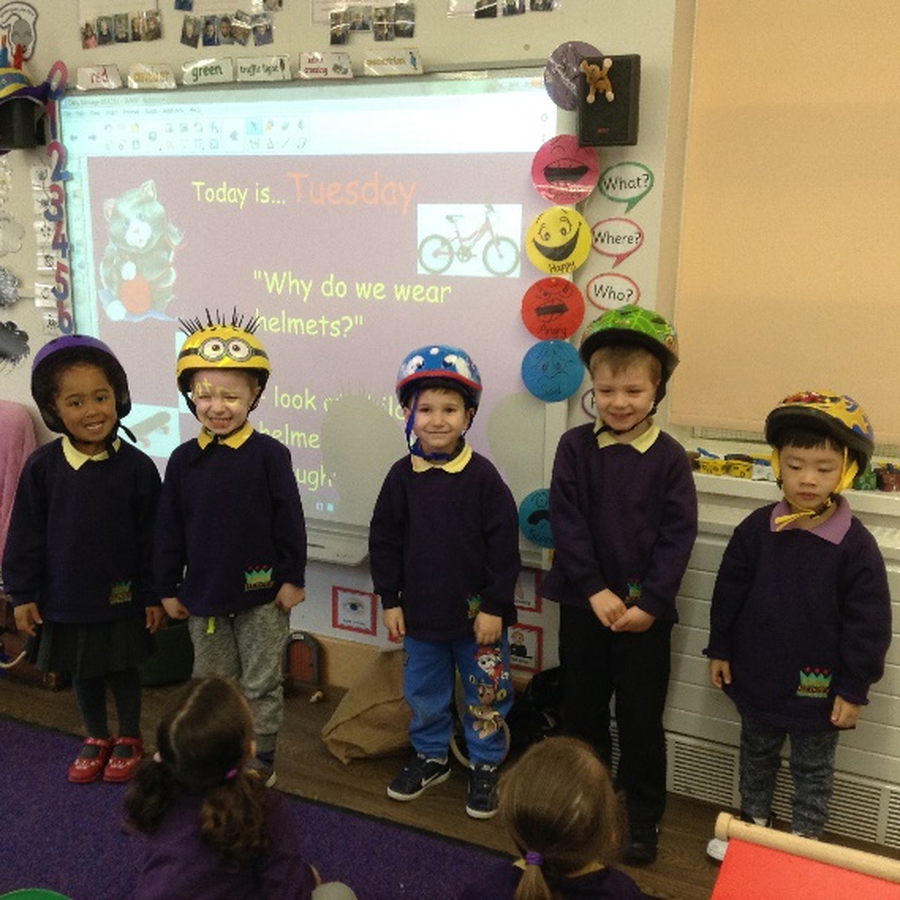 Year 3 - Scoot Safely
We all love riding our scooters and Year 3 have been practising safe scooting.
We had some training to help improve our skills in handling a scooter and learnt about scooting safely on pavements and around traffic. In addition we spent time making sure that our scooters were road worthy and safe to ride, as well as discussing ways to make sure we were easily seen by both drivers and pedestrians while out and about on our scooters. This is particularly important during the winter months when it darker in the mornings and evenings.
Our 'Scoot Safely' topic has helped us to enjoy this fun and healthy way of getting fresh air and exercise while travelling to school or being out and about playing on our scooters!
Year 6 - Bikeability
Year 6 spent one week completing the annual Bikeability training. This training included riding on the road, learning the safest and most appropriate signals to use and when to use them. The children also learnt how to fix and maintain their bicycles for the future. Almost the entire year group passed, some achieving Level 1 and some reaching Level 2. Congratulations to all that took part!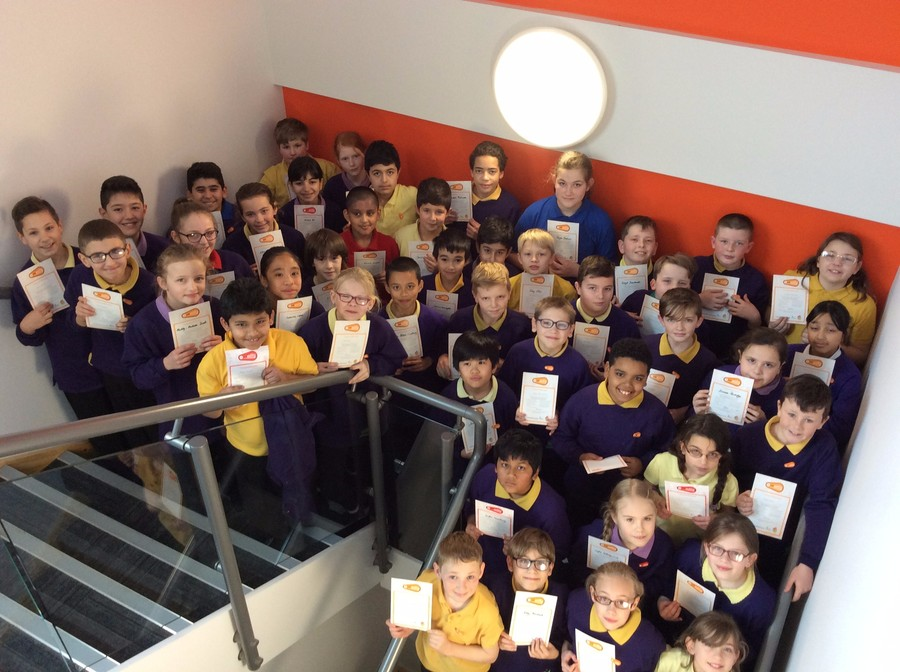 Don't Park Here!
Calling all parents!
Please listen to our recording of the song 'Don't Park Here', which we recorded in assembly to help everyone understand about safe parking outside school. The song was commissioned by the Road Safety Team and a video of another local school singing the song can be seen at
Arafat and Keira receiving our Modeshift Stars Bronze Award for sustainable travel.
We had a visit by local MP Julian Huppert , talking about his memories of walking to school.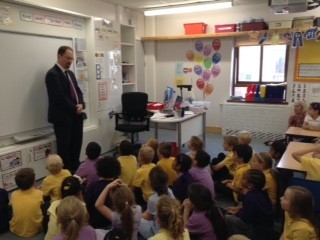 Year 4's "Smashing" Experiment
Year 4 did a smashing experiment into how a cycle helmet might protect you skull, especially when the straps are done up securely. Oh dear, the egg did not survive when it had no helmet.