So 2 Speak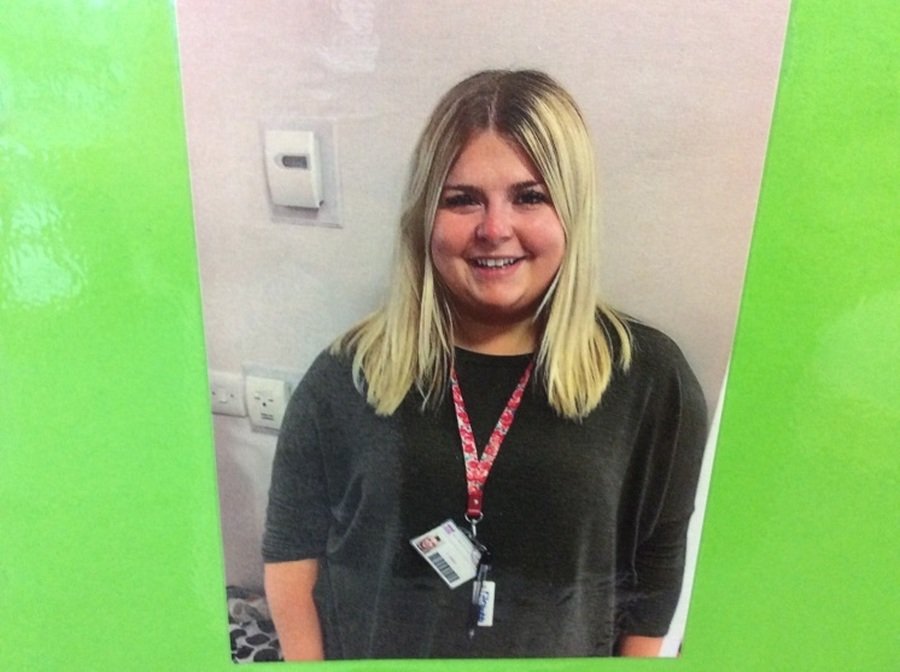 Hello, I am Emily and I have been leading So 2 Speak since January 2019. In S2S we are a team of like-minded and qualified staff who are all passionate about what we do! I feel that this makes the room a welcoming environment for both you and your child.
I pride myself on the relationships we have with both you and your child- in S2S you and the children address us by our first names to give it a more 'homely' feel. I like to think of S2S as a bridge between home and school, with a nurturing, caring, relaxed and fun environment to put your child at ease. (And also you if you are feeling anxious about leaving them!)
We hold regular parents session which include maths, fine motor skills, PE, reading and more for you to attend during the session to involve you and show you how we teach your child the different areas of the curriculum in the setting.
Apples and pumpkins
We have had a very busy week in So 2 Speak! This week our topic has been 'Apples and pumpkins.' We have been exploring what is inside these fruits and how they grow.
For our activities we had a go at hammering golf tees into pumpkins. It was quite tricky but the children persevered, and tried using blocks rather than hammers to see which worked better. We also decorated our own pumpkins, choosing whether we wanted them to look happy, sad, surprised or angry! For our cooking activity this week we tasted different forms of apple. We tried red and green apple, dried apple, apple sauce and apple juice! Everybody got a sticker for tasting the apple sauce.
In the exploration area we have been investigating whether apples or little pumpkins float. We found that they do float! Even the big pumpkins in the classroom! We tried to think of something that would not float, and one of the children suggested using a rock, so we found some pebbles to try, which did indeed not float.
On Monday we celebrated Diwali. The children had a colourful tea light each to hold while we discussed what Diwali was and who celebrated it. We listened to a song about Diwali and had a go at some traditional dancing before colouring in Rangoli patterns and Diya lamps. On Thursday we celebrated Halloween! We discussed what happens on Halloween and the children told their friends what they would be dressing up as in the evening. We also discussed how not everybody will be celebrating Halloween, and the importance of keeping safe; only knocking on doors of people we know or those with a pumpkin.
This week we also had our messy play parent/ carer session. Thank you to everybody who attended! Keep an eye out for lots more parent sessions to come.
This Next week our topic is: My body
Autumn 2
This week we have continued to learn about Autumn. This week we have looked closer at the colours of the leaves during Autumn. We had a look outside to see if we could find leaves to match the colours on our sheet. We looked for red, yellow, orange, green and brown leaves! We have also been talking about what animals do during Autumn. We read a story about a hedgehog who was preparing for his winter sleep and discussed what we thought the animals should use to make their warm beds ready for hibernation.
Our role play has continued to be a home role play, but this week with the addition of pumpkins the children have been busy making pumpkin soup! In our exploration area the children have been trying to pick up conkers and pine cones with tweezers. The adults made it a bit tricky though, as there was a masking tape maze covering the tray!
For our activities we did some leaf rubbing with some of the leaves we found outside, made Autumn trees where we used our fingers to add leaves onto the tree and we also made sensory leaf bags! For this we put some oil, paint, glitter, sequins and leaves into a plastic wallet, sealed it with sellotape then had lots of fun exploring! The children loved popping the bubbles that formed in the bag and moving around the paint to find the leaves.
We hope everybody has a nice half term break and we look forward to seeing you afterwards!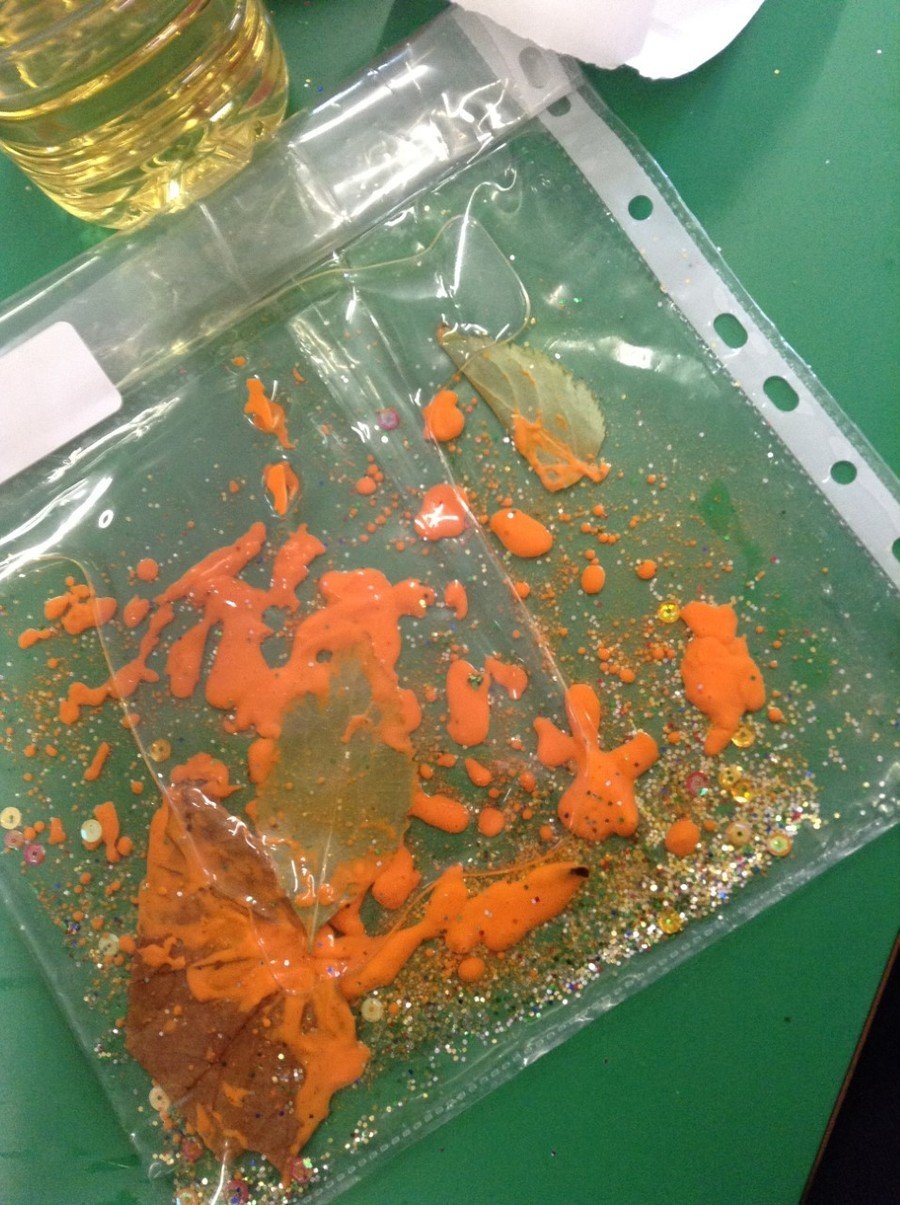 Autumn 1
This week we have been learning all about Autumn! First we discussed how the season at the moment is Autumn and what changes outside during Autumn time; the leaves fall down from the trees, the leaves change colour and the weather becomes colder. We also had a go at choosing what would be the best things to wear while outside during Autumn time, and decided that we no longer need to wear sun cream or our sun hats!
Our role play has become an Autumn themed home corner, which includes a sofa and a tv! Our exploration area has been a Gruffalo themed tuff tray, with characters from the story and masks for us to act out our favourite parts.
At the beginning of the week we all went outside to hunt for the leaves that had fallen from the trees. Everybody had a bag to fill, and we found lots and lots of colourful leaves! We then used these leaves for our hedgehog activity, where we stuck the leaves onto a picture of a hedgehog for his spikes! For our cooking this week we of course made Gruffalo crumble! We added orange sweets for his eyes, purple ones for the prickles on his back, black for his tongue and a green one on top for the poisonous wart at the end of his nose!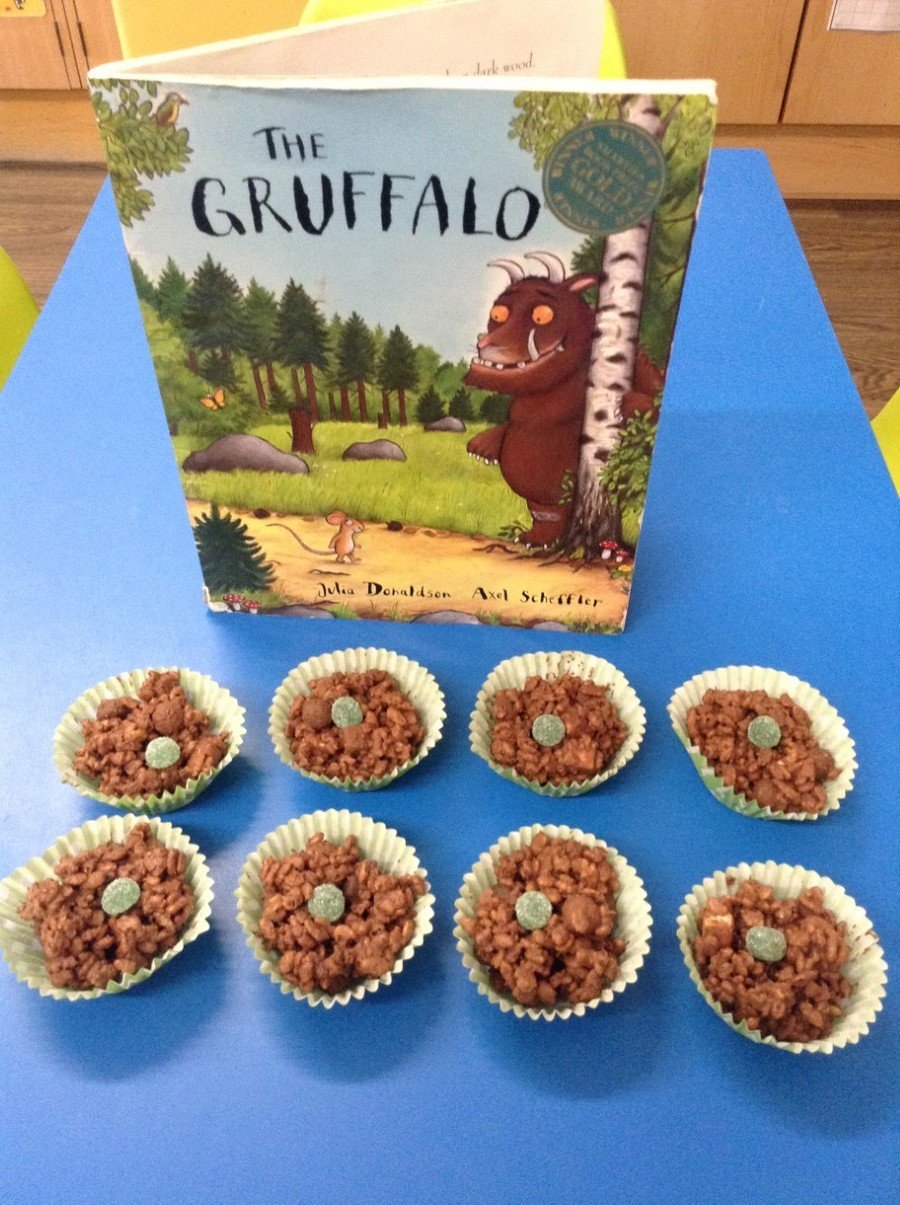 My friends
This week we have been learning about 'My friends.' We have discussed what a friend is and who our friends are in So 2 Speak and Nursery. We have also spoken about how to be a good friend. The children watched as Emily snatched a toy from Matt and we discussed how we thought Matt would be feeling and what Emily should do to or should of done if she wanted to play with the toy!
Our role play has continued to be a pizza shop for it's last week so we have made the most of making our pizzas for our friends and ourselves. The exploration area became a park to go alongside our book of the week, 'Shark in the Park!'' This story is definitely now a class favourite, the children love joining in with the repeated refrains and have been pretending to look for sharks with 'telescopes' all week.
For our activities we have made friendship bracelets. First we made one for our friend and then another for us to take home for ourselves. We have also been making pizzas for our friends in the pizza shop. The children asked their partner what toppings they would like then got busy cooking a pizza for them. Our cooking this week was shark cakes! We mixed together blue buttercream icing then added a triangle shaped shark fin on top. We had lots of fun shouting 'There's a shark in the park!' when we had finished.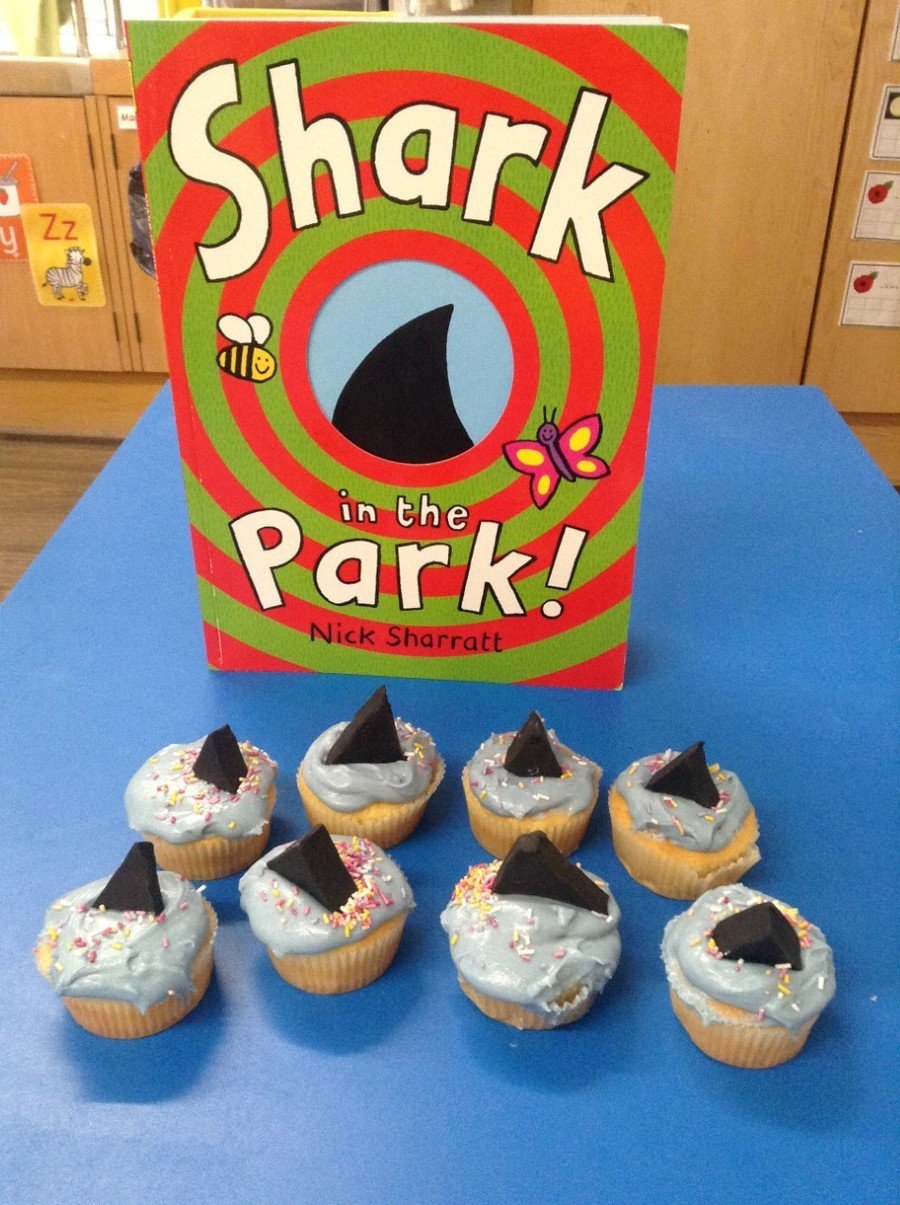 My feelings
This week we have been learning all about our feelings. We have been discussing what all of the different emotions we can feel are, and what can make us feel them. The children have had fun showing us their happy, angry, sad and scared faces!
Our role play area continues as a pizza shop, and our exploration area has been sand with lots of 'Mr potato head' toys and accessories for the children to make faces with different emotions.
For our activities this week we have made face balloons. The grown ups blew up the balloons and tied them for us (only if we remembered to tell them to– otherwise the balloons flew across the classroom!) We also looked together at our feelings display and all put our face on how we were feeling that day.
For our cooking this week we made pizza faces. In the morning we had a small disaster when we realised that Emily had left the cheese for the pizzas at home! This meant that we had a chance to go on a small adventure to the big school to hunt for some cheese. Luckily we found some and could use cheese for our pizza faces' hair.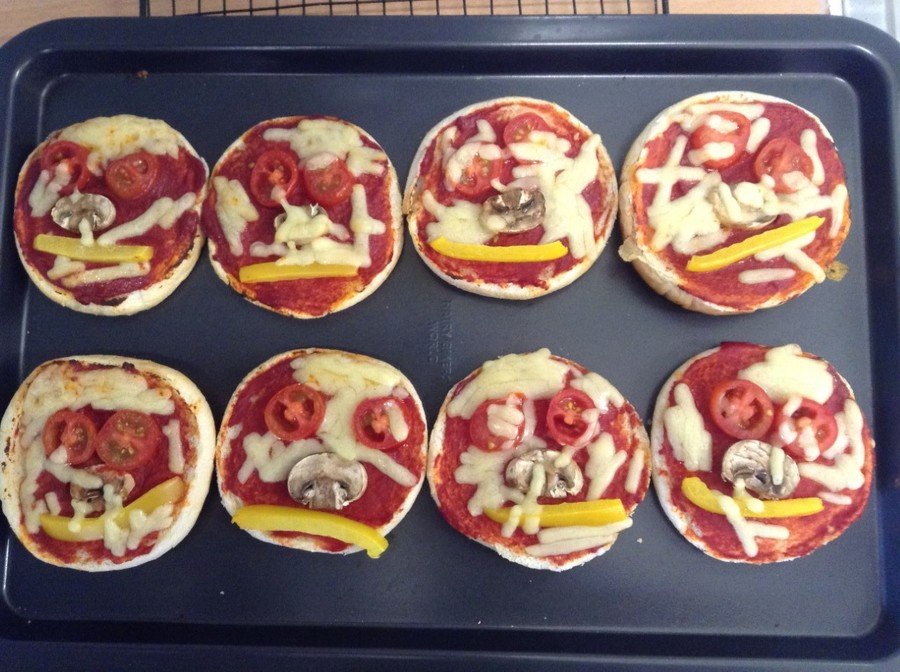 All about me
This week our topic has been 'All about me.' We have been looking in mirrors at what we could see and discussing the colour of our eyes and what our hair looks like. We spoke about how we all look different, but some of us have similar features whether it be brown eyes or short hair! We also looked at some of our baby pictures. It was so much fun guessing who was who… (Especially the grown-ups!) We again spoke about how we look different now and we have changed because we are bigger.
Our role play area has become a pizza shop. The children are having lots of fun adding the different toppings to the pizzas and putting them into the pizza oven. The exploration area has been water with babies that need a bath! The children were very gentle while pretending to wash them with the sponges.
Our cooking this week was face biscuits. First we made the icing and then spread it on top of the biscuit. The children then chose what toppings they wanted to use for the hair, eyes, nose and mouth. For our activity we had a go at painting our self portraits. We looked into mirrors to see which colours we wanted to use then had a go at independently painting our face!
Next week we are learning about our feelings.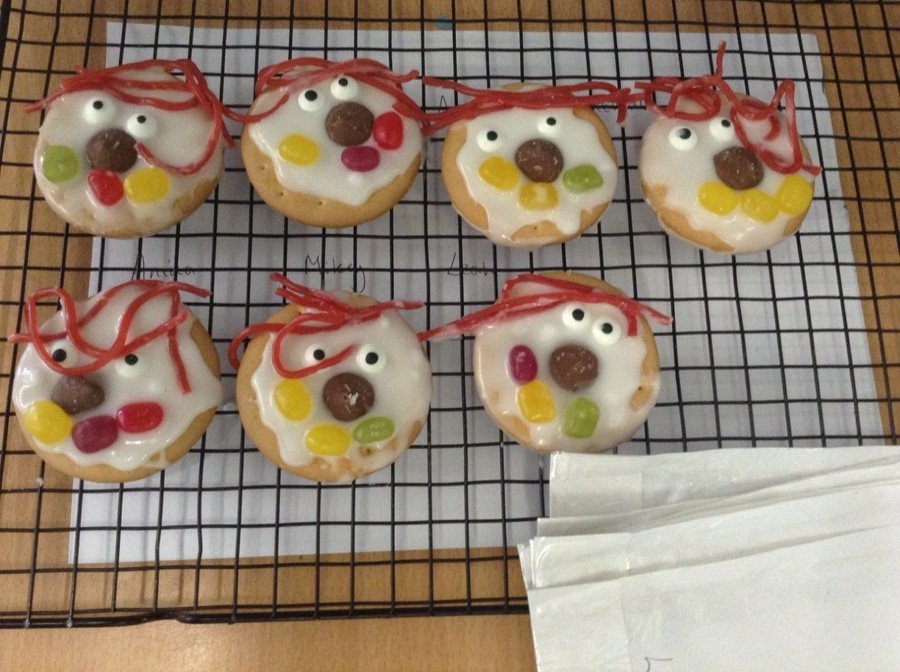 Welcome to So 2 Speak
This week our topic has been 'Welcome to So 2 Speak.' After settling in for 3 days last week we have continued to do the same this week. It has been lovely watching the children interact and make new friends, explore the classroom and our outdoor area!
In our exploration area the children explored the sand tray, which was filled with buckets, spades and big and small dinosaurs. We have had sandcastle building competitions, hidden the dinosaurs in the sand and even had a go at mark making with our fingers in the sand.
In the role play the children have been busy making lots of ice creams! Emily and Matt are now very full after the amount of ice cream the children have so kindly been making for them! We all discussed what our favourite flavours were and what ice cream we like to eat at home.
We have also been talking about our class rules this week and the importance of being kind and gentle towards our friends. In So 2 Speak we use our 'golden values' books to help us remember to listen, be kind, be helpful, be honest, and to look after our things.