Reception
Welcome to school.
The children have settled in to Reception life really well this year and are enjoying the fantastic outdoor and indoor space we have in Reception. We have had tours round the school, 'it's very big', and have used lots of different rooms around the school – the activity room for baking, the music room for music, and the blue hall for P.E and the main hall for lunch.
During our first week at school we met up with old friends from nursery and made lots of new friends too. We have used the play pod equipment which help us to develop our 'communication and language' skills, our 'imagination', and our PSED skills especially 'making relationships', which are the areas of the EYFS curriculum we have been focusing on this week.
We have thought about some class rules for Reception and have signed our name alongside our thumb print to say that we will try our best to follow these rules at school at all times. These are our class rules: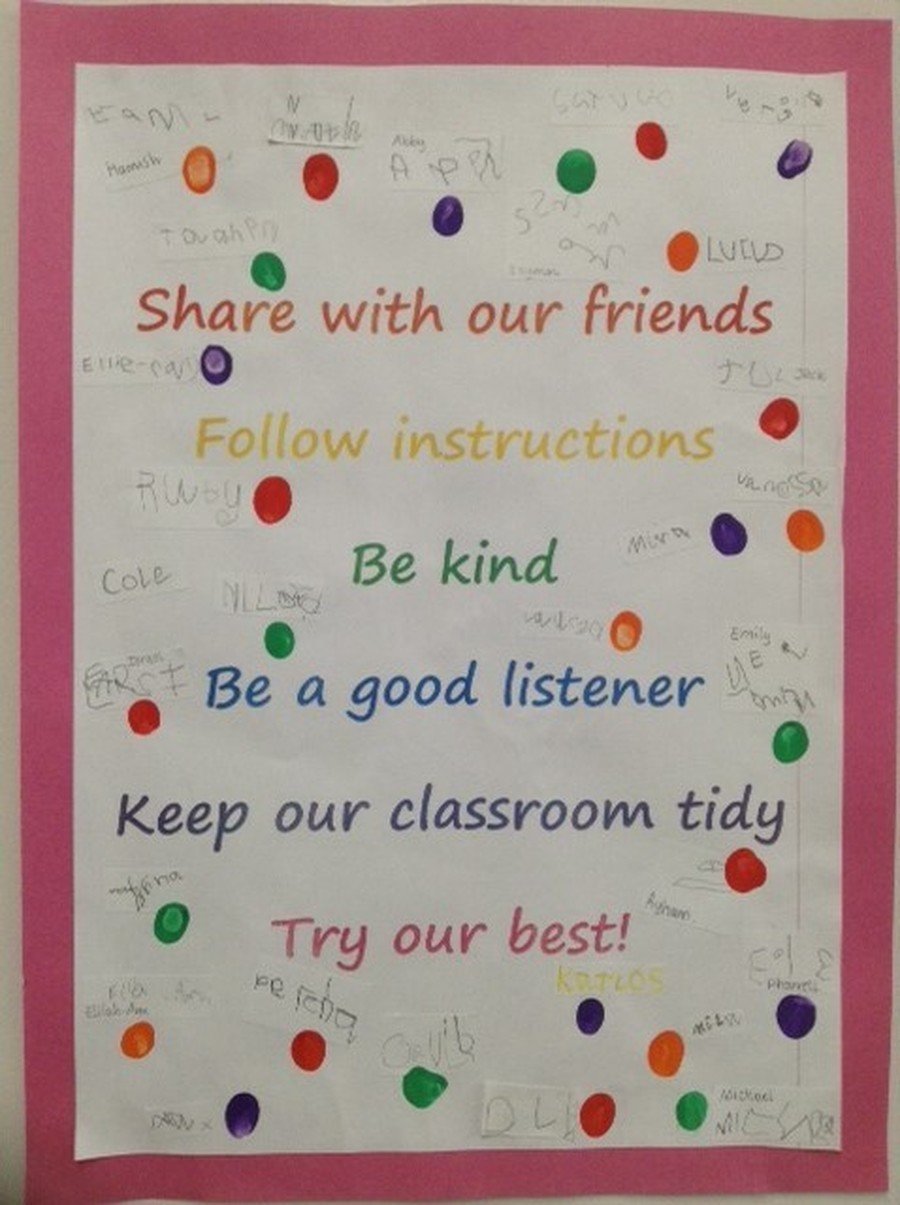 Look at some of the fun we have had this week.
All about Me
Our second topic was 'All about Me', we have thought a lot about ourselves this week and spent a long time looking in the mirror J. We have created self-portraits using pencils and crayons, paint, and even using the iPad.
Our painted self-portraits are now looking beautiful hung up in our shared Reception classroom so we can see all the children belonging to Reception together. Take a look at the picture below.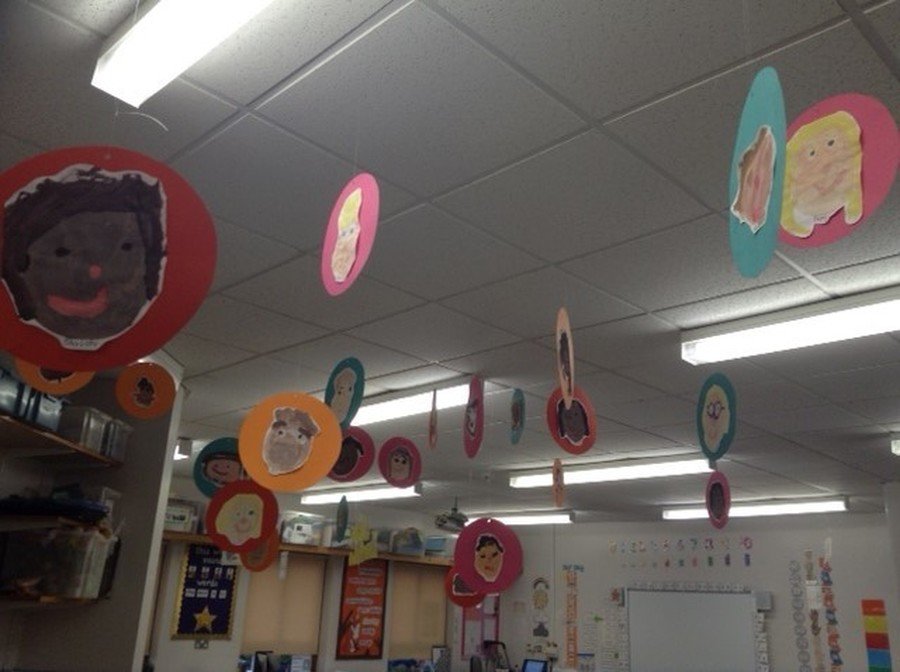 All about Me – My feelings.
This week we have spent time thinking about how we feel different emotions. We have learnt lots of new vocabulary to use to express ourselves – worried, calm, angry, frightened, relaxed.
We created more self-portraits this week, this time using icing pens on biscuits, we managed to get pictures before the children ate them. The children used the icing pens to show different emotions on their self-portrait which we then used in our literacy session to write down which emotion it shows on a post it note. Have a look at some of the work below.
We have introduced our emotions barometer this week, this allows the children to come in in the morning and move their individual photo to show how they are feeling. The children have really taken to this idea and use it to see how their friends are feeling that day. If we see someone has moved themselves to the sad face, we can do something about it J. We like to see everyone on the happy face in Reception and everyone does their best to make sure that happens.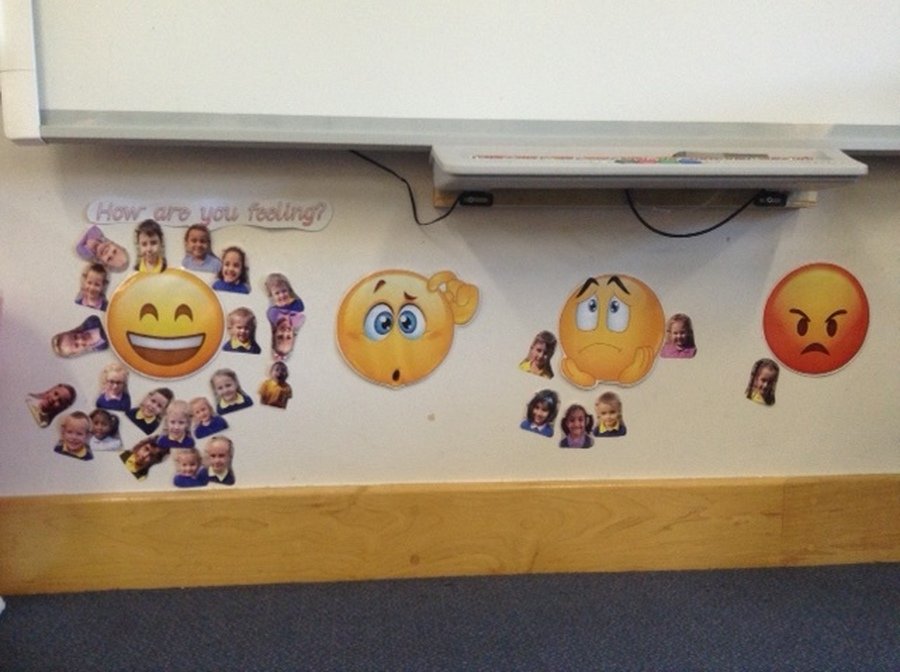 Literacy work
From the very beginning of the year we start to develop our reading and writing skills through engaging phonics sessions, the children are doing really well with their writing. Look at a few of the good examples of work done so far this year. We are looking forward to seeing the children's progress with their writing.
During our Safe and Sound topic, we were very lucky to be visited by fire-fighter Pete, and the Red Watch crew. The children loved asking questions about their uniforms and equipment. Learning about the jobs fire-fighters do. They don't just put out fires you know!
The best bit was when we all went out to the fire engine, and they put the siren on for us - it was very loud!
We were also visited by PCSO Gary May, during his visit he received a call out, this was very exciting as he had to rush off, because there was a wheelbarrow stuck in the central reservation.
The children loved going outside to see his police car, and looking at all of the equipment he bought with him to show us. When he put his siren on it was very loud too!