Nativity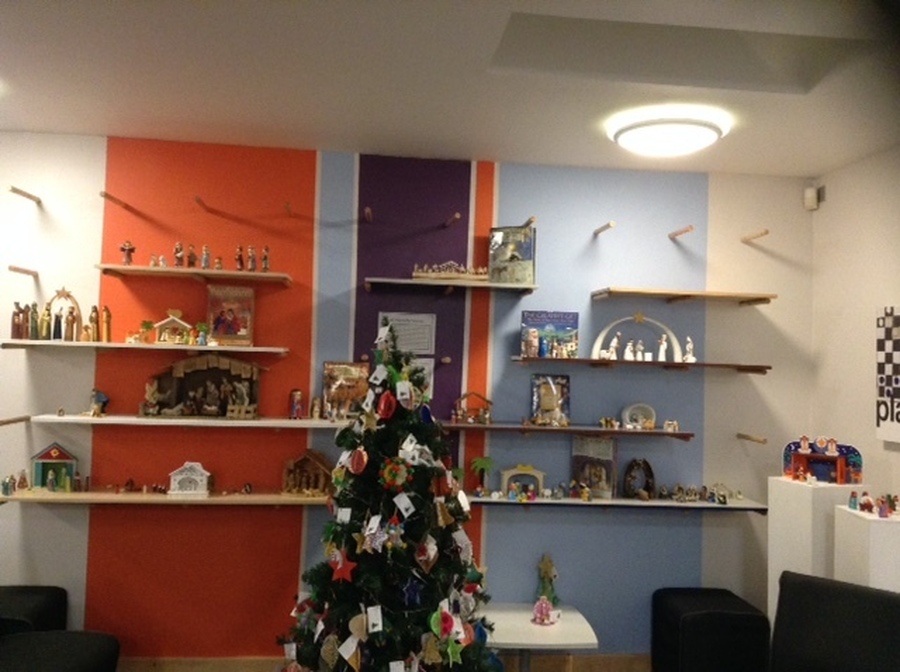 We are very lucky to have a large variety of nativity sets from all around the world which represent different traditions and cultures. These nativity sets have been on display in the foyer throughout December.
Children across all year groups in the school have been to visit the nativity sets with their teachers. Some year groups responded orally to the display and others recorded their thoughts through writing.
Reception classes read the nativity story in their classrooms and then went to have a look at all the nativity scenes on display. The children pointed out the characters that they could see from the story "That must be Mary because she is holding the baby" said one child. Reception also had a few moments to think about which nativity set was their favourite and why.
Year 2 found choosing which nativity scene they liked the best very tricky. They were interested to see the many different materials used and the way the characters looked in sets from across the world.
Year 4 went to visit the nativity scenes in the foyer and spoke about how the characters from the nativity story are represented in each set. Some children noticed that the wise men and the shepherds are not featured in some of the nativity sets.
Look at some of the fantastic work the children have been doing across the school related to the nativity story…