Year 1
Big Bang – Goldilocks and the 3 Bears
To start off year 1's topic on Goldilocks and the 3 Bears, the children had the opportunity to taste porridge, test out a range of chairs and also get involved with acting out the story with a Whoosh!

The children were split into 3 groups and moved around the 3 activities.

Year 1's jumped up from their seats as the story was read to become objects and characters of the story. Once a scene was complete, WHOOSH, and the children returned to their seats.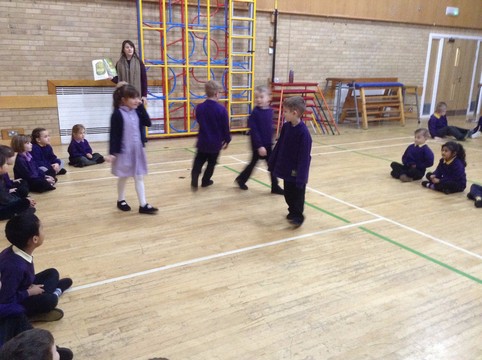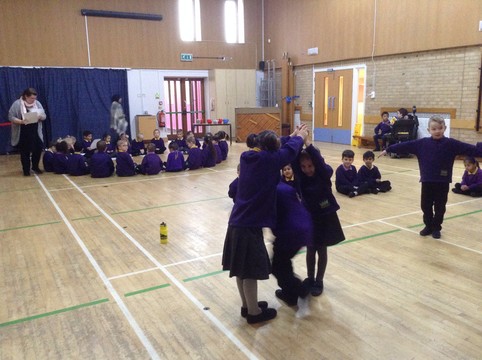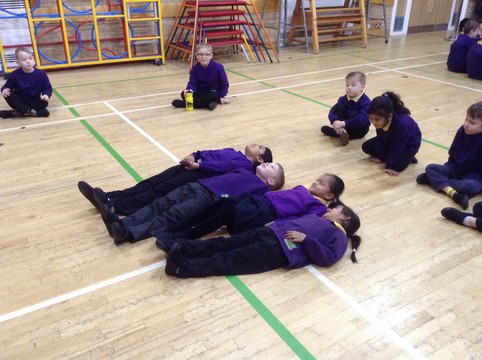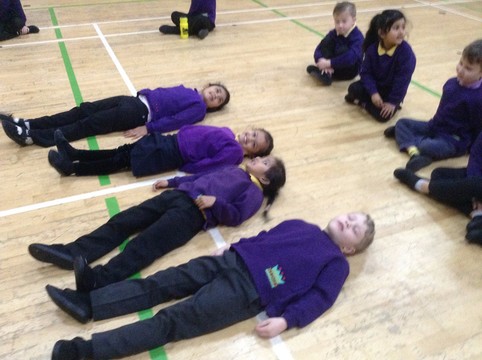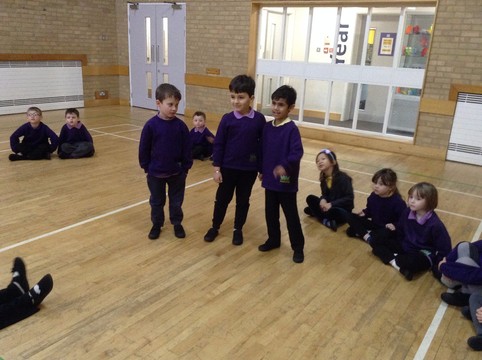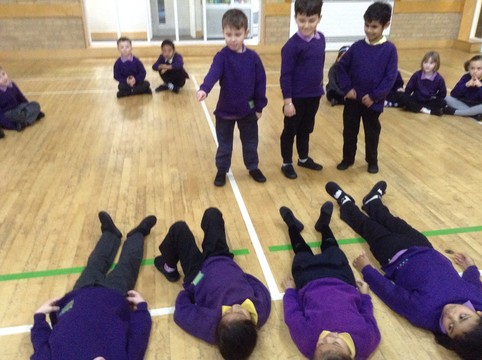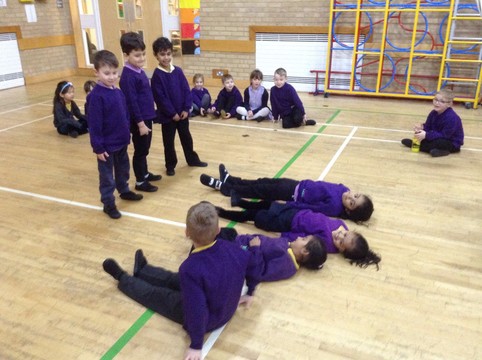 Who likes porridge? Year 1 tried 3 different bowls of porridge. The first was too salty, the second was sweet and the last bowl was just right.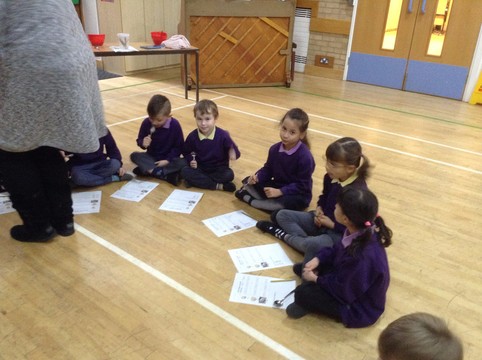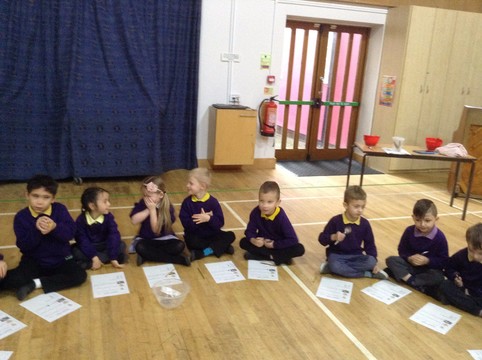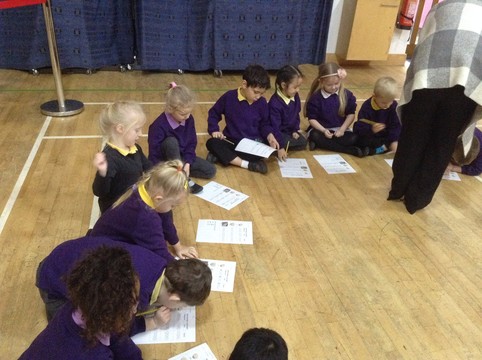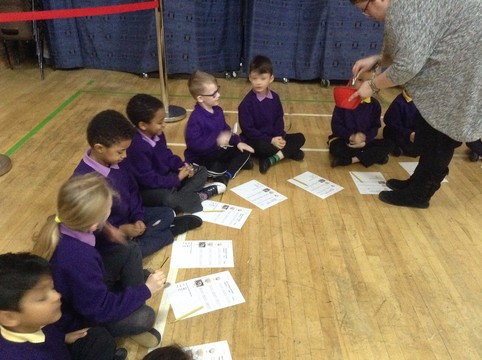 So many chairs in school, what do they feel like? Children tried and tested the chairs to find the one that was 'just right'.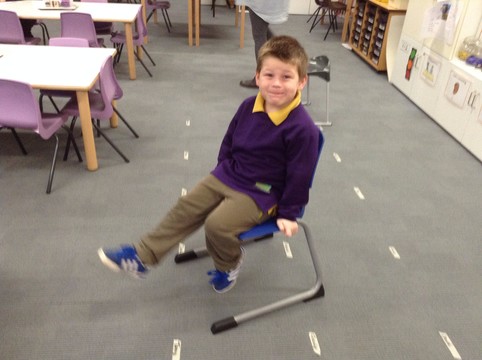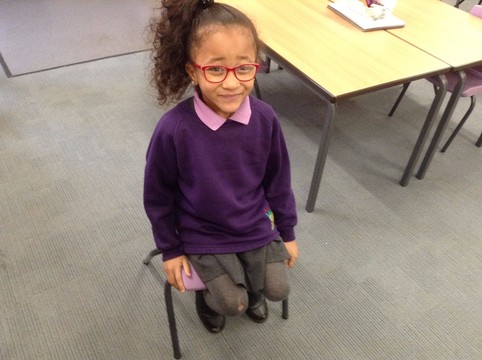 Drama – Dick Whittington
After visiting the Cambridge Arts Theatre to see Dick Whittington, year 1 children use props to help them understand the terms 'character' and 'scene'.

To warm children up, we began thinking about the characters and what they did and how they moved around the stage.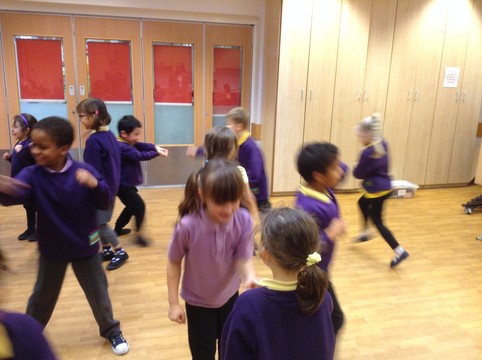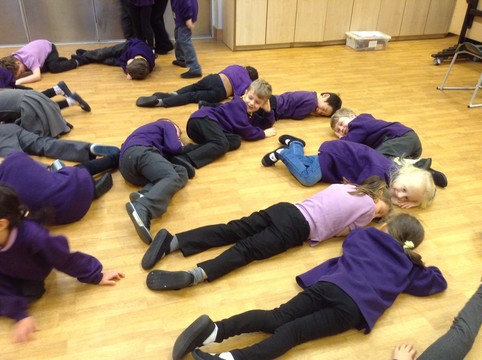 In small groups, the children acted out short scene of the pantomime.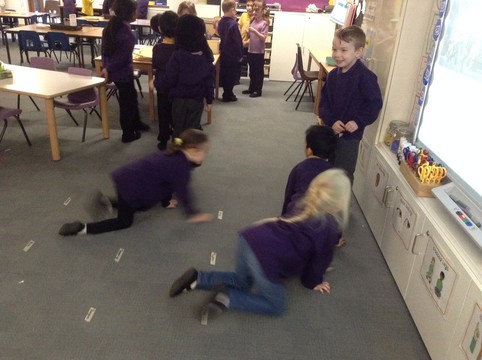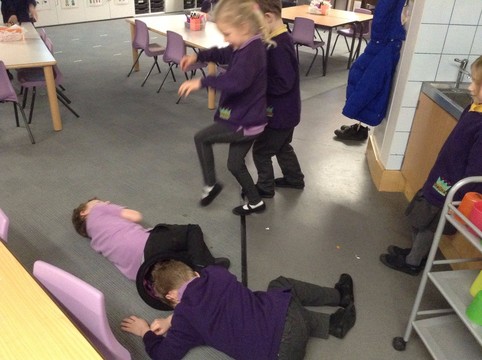 To help get into character the children used props.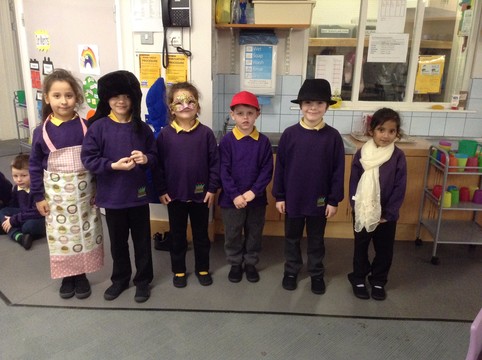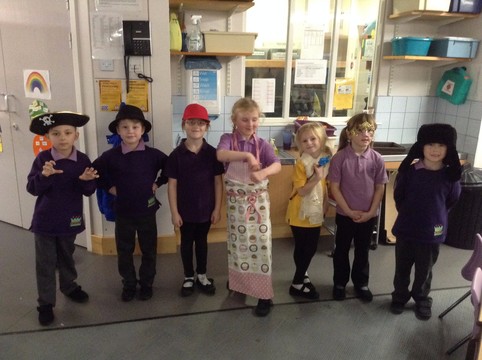 Making 'Pumpkin Soup'
Newts explored capacity and measuring through the story Pumpkin Soup. We began by reading part of the story, where the soup was introduced and the animals had to 'slice the pumpkin'. We began slicing the (pumpkin) potato into half and half and then into quarters.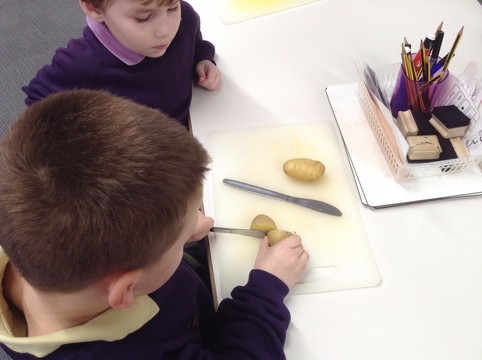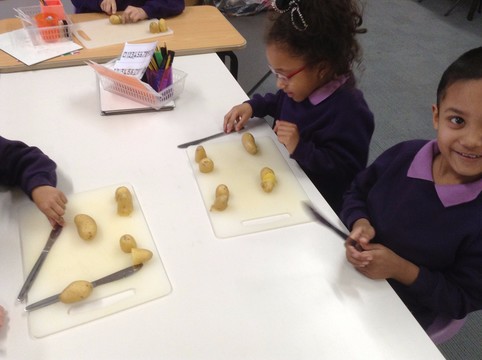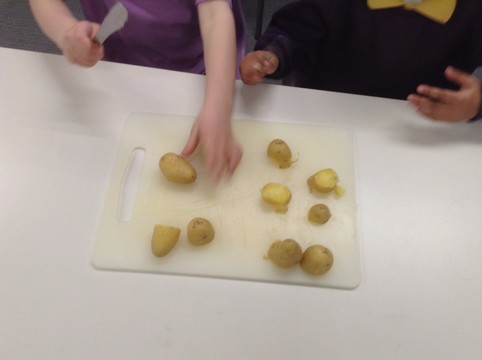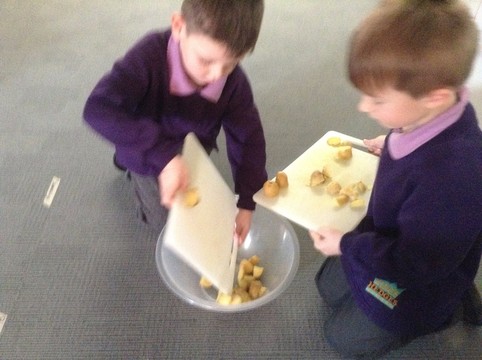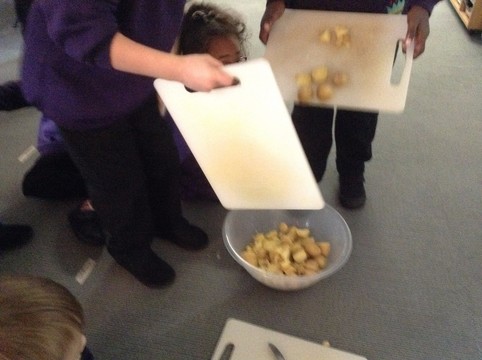 Children then added a 'pipkin of salt'. We discussed what a 'pipkin' was and then ordered measuring spoons.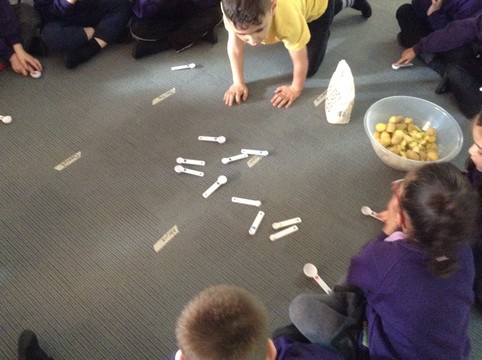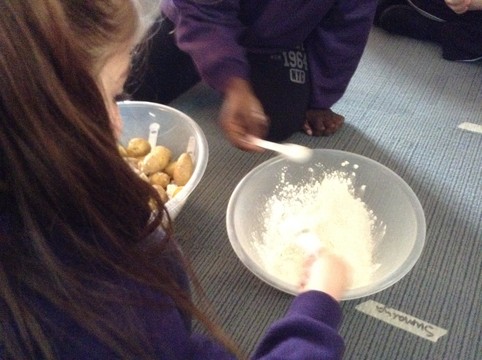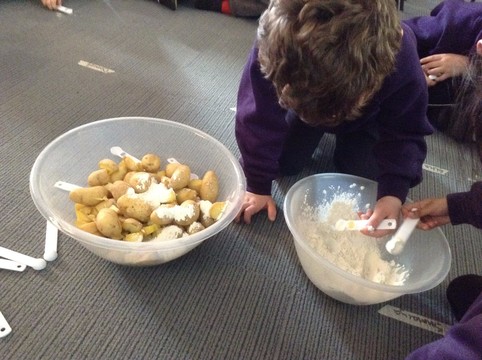 Finally, we used measuring jugs to add 'stock' to make the soup complete.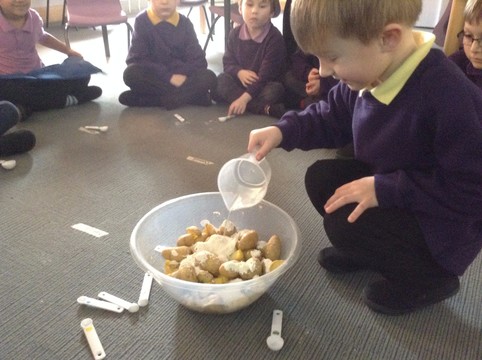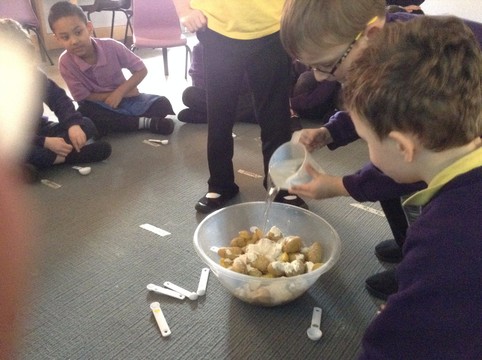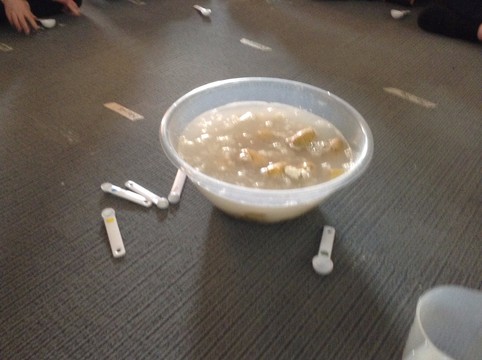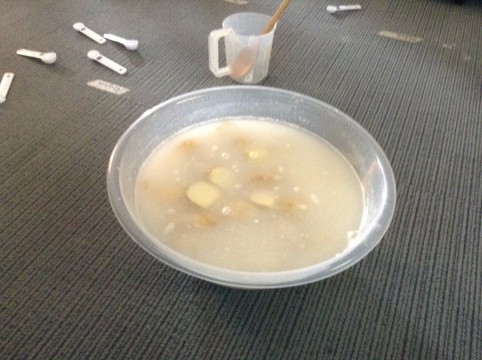 Skillforce
Newts have been developing their first aid skills with Skillforce. We paired up and learnt how to bandage an arm or a leg. Once we'd mastered that, we learnt how to bandage a head injury.