PE
Sports Premium
PE and School Sport play a vital role in the life of students at King's Hedges Educational Federation. Through our curricular and extra-curricular provision we are dedicated to ensuring that every young person has the opportunity and confidence to participate, lead and perform in PE and Sport, click here to view our Sportsperson Aims.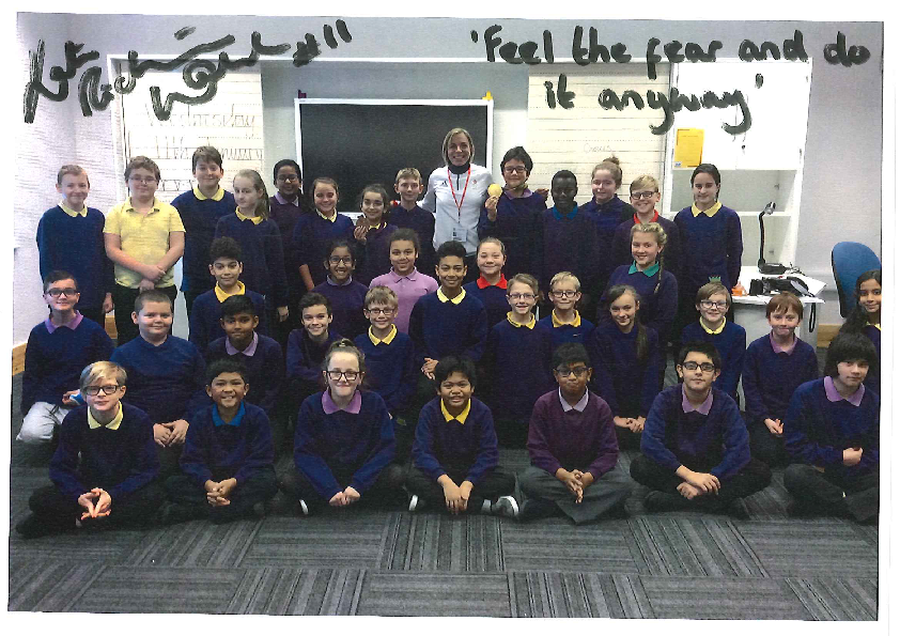 We had a visit from an Olympian!
Kate Richardson-Walsh visited the school to do an assembly. She came to show the children a range of medals including a gold medal that she won at the Rio Olympics.

She described how hard she had to work to achieve this gold medal and how much she loved the game. the children had a chance to ask her questions about her sport and how she became an Olympic medal winner.
Year 6
The Year 6's have had an amazing time learning the many skills needed to successfully play a round of golf, look at the fun they've been having.
Dance
In the Autumn Term, Year Three worked amazingly with Miss Crofts to produce some wonderful dancing. Linking it with their curriculum topic, The Solar System, the children produced some outstanding moves showing off their use of different techniques. Here is a video of them in action during rehearsal!
This spring, Year 4 worked fantastically with Miss Crofts to develop their dancing skills. Following their curriculum topic, The Amazon, the children used dance to explore different music and movements. Here is a video of them in action during their final session!
Year 5 has been cross-curricular learning, combining science and dance. Applying their knowledge of magnetism, their self-choreographed pieces reflected how much they have been learning in science. Key vocabulary was used to justify why each move was included. Throughout the performances, various levels, turns and forms of travel were carefully strung together to entertain the audience
Over the last term, Year 6 has been learning, using and applying hockey skills. These include: dribbling - using only the flat side of the stick and using our body to shield the ball away from an opponent; passing – pushing the ball rather than slapping it for more control and accuracy; and tackling – intercepting a pass by as much of the stick as possible by getting as low as possible.
Once learnt, these skills were mastered by applying them in activities invented by the children. Each activity included differentiation (making it harder or easier) and kept all children active at all times. Mastery skills such as: creativity, formulating, organising, critiquing were all applied, showing off a great understanding of hockey. Mr Lander is going to take a few of these activities for himself to use in the future.
Football
The school football team, looking very professional in their school kit, have been very busy this term. Over 25 different children have contributed towards 3 wins and 2 narrow losses, scoring a total of 11 goals. We are looking forward to more fixtures in the future!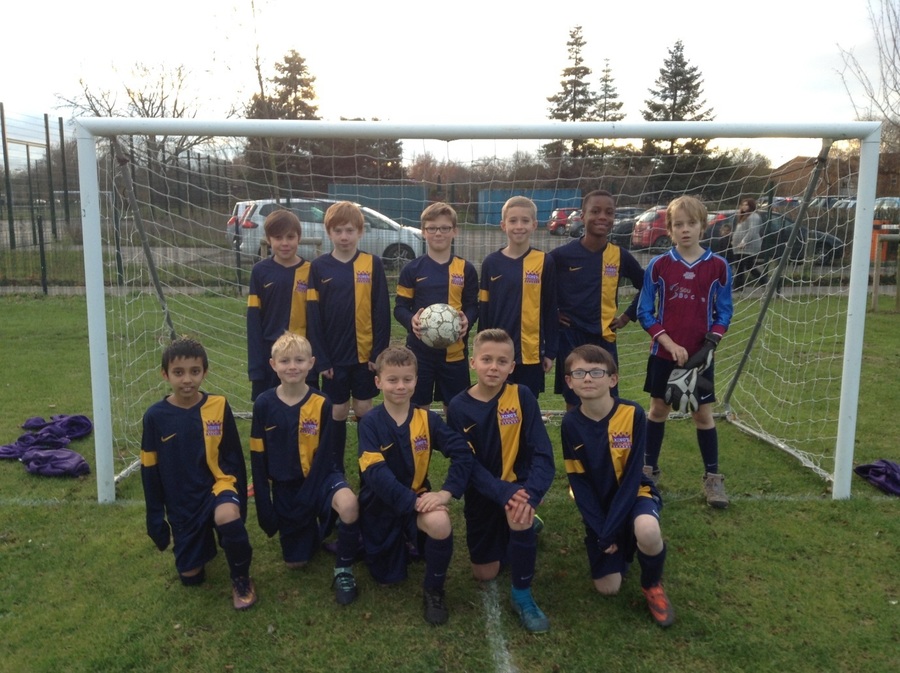 Media file to be updated shortly
Now Miss Crofts has moved on to work with Year 5 every week and after seeing what fantastic work Year 3 and 4 have done so far this year, we're all eagerly waiting to see what they'll produce at the end of this term!