Pupil Wellbeing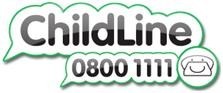 The ChildLine Schools Service has been into school to offer advice and support to our Year 5 and Year 6 classes.
The focus of their visit was to give children:
• An understanding of abuse in all its forms including bullying, and an ability to recognise the signs of abuse
• Knowledge of how to protect themselves from all forms of abuse
• An awareness of how to get help and sources of help, including ChildLine.
The ChildLine held a joint assembly for the two year groups. The following week they ran workshops for each class where discussions were held and children were able to ask questions. .
The materials used were appropriate for primary school aged children. All presentations were delivered in a child-friendly and sensitive style.
Pupils commented that they found it really helpful to know what they could do if they had a problem. They said that it helped them to know how to keep safe and reminded them of things that they had been told at school, especially about keeping safe when using the internet.
Resilience and Results competition winners announced
The Children and Young People's Mental Health Coalition launched its Resilience and Results Competition in 2013 to highlight and celebrate the work schools in England are doing to support the mental health and emotional well-being of their students, staff and parents.
We are pleased to say that King's Hedges school was the winner.
Judges were impressed by the schools consistent approach to emotional wellbeing and mental health with provisions for supporting mental health across the whole school community. The prioritisation of pupil voice was commended and the extensive work with families. The collection and monitoring of data and the schools ability to show quantifiable positive outcomes helped them stand out too, as well as the use of an independent organisation to evaluate the effectiveness of their work with families.
The prize money of £5000 was used to help the school pay for the Blue Smile group that supports pupils across the school.
| | |
| --- | --- |
| | |
| | |
| | |