House captains
The house captains are good role models for the rest of the school and are busy talking to younger children in their house about behaviour and attendance and encouraging them to try their best at all times to gain merits for their house.
A little reminder, our houses are:
Fitzwilliam, Sedgwick, Wimpole and Anglesey Abbey. These are all local places to visit and we aim that children will visit their house whilst at King's Hedges.
Over the past three years, the children have been getting used to the system and at the end of last year it was announced that the house who had collected the most tokens was Wimpole - a huge congratulations to them! The children were very excited about this, but the person who won the most tokens for each house was also awarded with a special prize for their hard work. This year, Year 6 once again put themselves forward to take on the responsibility of House Captain. They prepared speeches, and each house elected two people to represent them for the year. The lucky 8 children are photographed below!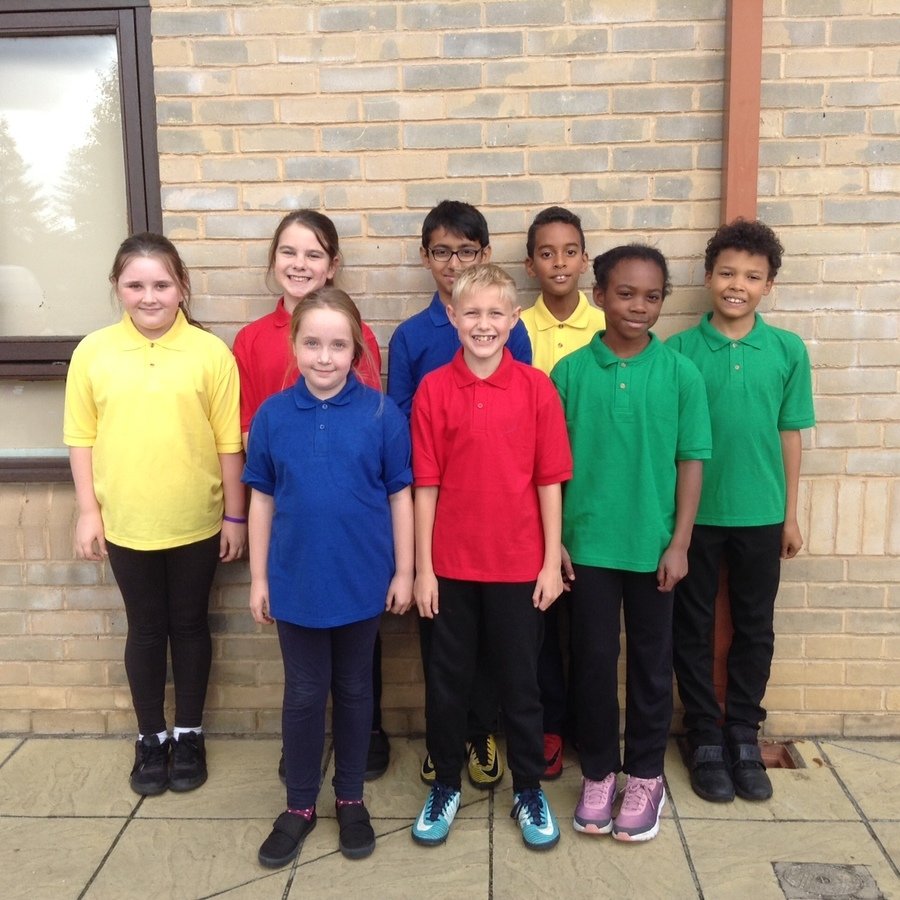 House Captains are easily spotted around the school as they have all been given coloured polo shirts which relate to their house. They have a job description which makes their role and responsibilities clear:
House Captain's Job Description
House captains have a good attitude, appearance, work hard and are determined. We will be ready to work every day and encourage positive behaviour.
Job Roles:
Work with house leaders and other members of the school.

Communicate with children that are not progressing in school work.

Attend all house meetings. • Always listen to other ideas and take them into consideration.

Encourage children to be enthusiastic towards lessons and trips.

Meet with teachers to discuss events and assemblies.

To meet with other teachers to discuss pupils behaviour.

Communicate with the pupils about presentation.

Congratulate children's effort towards any good work.

Attend Thursday Club to talk to pupils who are not applying their skills and knowledge to their work.
Qualities/Skills required:
Be confident.

Always be organised.

Consistently be polite to people.

Have a creative mind.

In all events work as a team.

Have excellent presentation skills.

Be caring to everyone.
As you can see, House Captains will be promoting positive behaviour to encourage children across the school to gain yellow tokens. They will also be talking with children about how to avoid getting purple tokens; this will involve them discussing it with teachers and the School Council.