So 2 Speak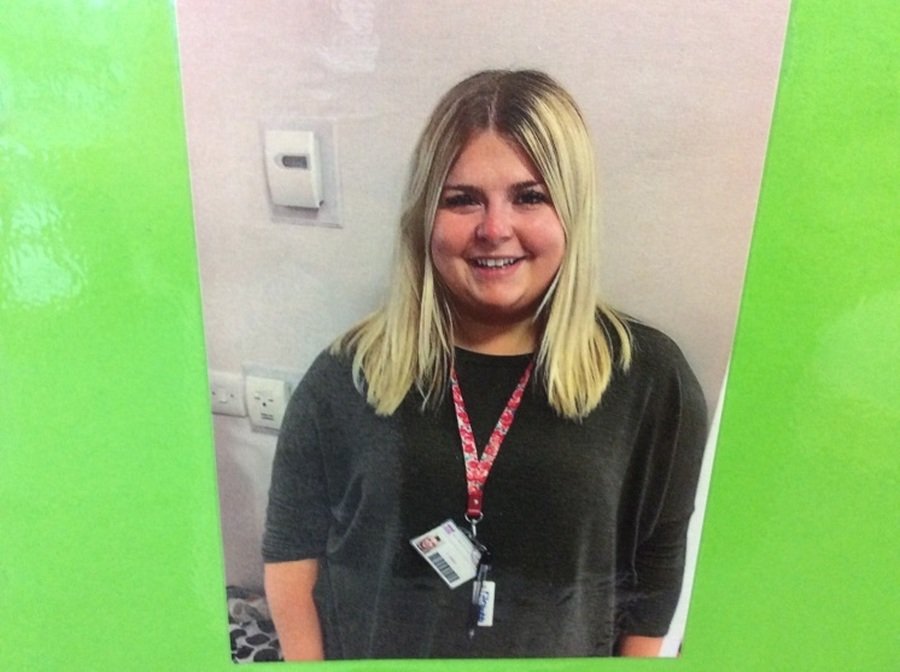 Hello, I am Emily and I have been leading So 2 Speak since January 2019. In S2S we are a team of like-minded and qualified staff who are all passionate about what we do! I feel that this makes the room a welcoming environment for both you and your child.
I pride myself on the relationships we have with both you and your child- in S2S you and the children address us by our first names to give it a more 'homely' feel. I like to think of S2S as a bridge between home and school, with a nurturing, caring, relaxed and fun environment to put your child at ease. (And also you if you are feeling anxious about leaving them!)
We hold regular parents session which include maths, fine motor skills, PE, reading and more for you to attend during the session to involve you and show you how we teach your child the different areas of the curriculum in the setting.
Zoo Clues
This week our topic has been Zoo Clues! As there are so many lovely zoo- related animal books, we have focused the week around reading! Our role play area transformed into a jungle reading den- which even included a very big cuddly tiger for us to share books with! We have all enjoyed choosing a story and getting cosy in amongst the jungle animals, and especially loved pressing the button on the monkey who blows raspberries! The exploration area has been sand with all of the animals from the Dear Zoo story. The children had a go at re-telling the story and talking about why the animals didn't make good pets!
For our activities we shared the story 'Dear Zoo' story sack, decorated tiger biscuits and went for a 'walk through the jungle' outside! We have made lots of animal paper plates, explored zoo animal stencils and matched animal prints to the correct animal. As our concept word this week has been 'tall', we have been measuring giraffes in our maths area and talking about what animals were tall or not tall!
Highlighting Heritage week 2
This week our topic has continued to be Highlighting Heritage. We have continued to learn about different cultures through dance, music, building and tasting. We have danced to music from Romania, Jamaica, Poland, India, Bulgaria and Greece to name a few! We listened to a variety of music and decided that reggae music was our favourite because it made us feel happy!
Our activities this week have included creating our own henna designs, drawing our family tree and role playing in the home corner. We have been smelling lots of different spices and even tasting lots of different food from around the world! On Friday we finished our topic with a party where we joined with Nursery to eat lots of lovely food kindly made by parents. We listened to music from around the world as we sat together and ate all of the delicious dishes!
Highlighting Heritage week 1
This week we have been learning about Highlighting Heritage! We have been talking about who is a part of our family, and how all of our families are different. The role play area has continued to be a home corner so that the children can act out the things that they have seen the grown-ups at home do! Across the class room we have a water area where the children have been busy giving the babies a bath!
We have been looking at globes to see all of the different countries that we and our friends come from. The children have particularly enjoyed listening to and dancing along to songs from around the world! For our activities this week we have been decorating ginger bread men to look like a member of our family, learning how to say hello in lots of different languages and creating our self-portraits!
The children are continuing to get to know each other; it is lovely to see some special friendships forming! Next week we are still learning about highlighting heritage, but looking deeper into different cultures. We will be looking at different houses around the world, different clothes and food!
If you have any special items of clothing or food at home that you could share with us in So 2 Speak please let a member of staff know! We will be having a party to celebrate all of the different cultures in Nursery! We are asking parents to bring in any traditional foods on for the children to eat at the party. (Please ensure that the foods do not contain nuts.) The children are also welcome to wear party clothes!
Spring
For our first week back after the Easter break we have been learning about Spring! We have been getting to know our new friends and helping them to settle in to the classroom. We have been learning about the changes that happen in Spring including which baby animals are born, and how plants and flowers begin to grow. In the tuff tray we have been planting carrots and playing with wind up rabbit toys!
The role play is a home corner and the children have been busy cooking food for their friends. Our activities this week have included painting blossom trees, observational tulip pictures and went on a Spring hunt outside! For our first PE session we had lots of fun with Lee! We played a game of golf, followed instructions during the traffic light game and had a competition to see which team could score the most points by throwing bean bags at a target!
Easter
This week our topic has been Easter! The role play has transformed into a home role play, with all things egg related inside! Throughout the week we have explored eggs through egg hunts, egg and spoon races, and egg songs! We have discussed how not everybody celebrates Easter and if we do celebrate it, how?! We spoke about the Easter bunny and what he might bring… Emily then told the children that she had spoken to the Easter bunny and he had lent her one of his special golden eggs! It was hidden somewhere in the classroom and the children were very quick to find it, and shake it to check if there was anything inside! Once we had made a circle we discovered that there were little chocolate eggs inside the big egg! We counted how many children were here to check that there were enough to share with our friends, and then ate our chocolate treat!
Our activities this week have included cooking egg nests, making Easter rabbit headbands and creating our own shaky eggs outside! The children were very excited to have their grown-ups come and play at the Easter session, where we iced biscuits, played with the chocolate play dough and used pom-poms on pegs to decorate eggs! In our exploration area we have been using our fine motor skills to plant little carrots in little plant pots with tweezers, wind up rabbits and pull out carrots from the egg carton planter!
As this is the last week in So 2 Speak for some of the children we would like to wish you all a very happy Easter and hope that you have lots of fun in Nursery! We look forward to seeing you when we play outside. We also look forward to seeing the children who are staying in So 2 Speak after Easter!
Pants safety
This week our topic has been pants safety. We have focused on why we wear pants and how our pants are private! We discussed the names for our private parts and how our body belongs to us, so if anybody asks to see your pants or private parts you tell a grown up you trust!
Our role play area has continued to be a police station- but with a twist! Wanted posters appeared asking the children for help in finding the missing pants and missing aliens! We had lots of fun finding where they were hiding in the classroom each day.
Our activities have included creating our own alien pictures by blowing paint through straws, decorating pants and tasting REAL astronaut food. The astronaut food was space ice cream, and we were very surprised that although the texture was very different to the ice cream we have at home, it tasted just as good!
People who help us
This week our topic has been people who help us! We have spent the week discussing the people who help us at home and people who help us in the community. Our role play has transformed into a police station and the children have had the very important job of keeping the classroom safe!
Our activities this week have included role playing in the police station, using shapes to create ambulance pictures and making fire jelly! We discussed keeping safe while using the kettle as it is very hot and why we don't touch it.
We were very lucky to have a Nurse come to visit us on Thursday; she spoke to us about how she looks after poorly people and even brought in some of the things she uses while at work to show us.
We love books
To coincide with world book day our theme this week has been 'We love books!' Our role play has transformed into a Library and we have had a lovely time getting cosy with a blanket and reading buddy to read stories.
Our activities this week have been creating our own books, decorating book marks and reading Goldilocks and the three bears story sack! We have also been very lucky to have some of the big children from year 3 and year 6 come and read stories to us.
We celebrated Pancake Day on Tuesday by tasting pancakes! The children decided whether they would like lemon juice, sugar or both on top of their pancake and everybody tasted it! On World book day it was fantastic to see all of the parents/ carers come into the classroom to share a book with their child.
On Friday we came to Nursery in our pyjamas, and shared our favourite bedtime stories with the class.
Pets
This week our theme has been Pets! We have had a lovely week, and have been very lucky to meet a wide variety of animals. We have met dogs, (some big and some small!) budgies, snakes, rabbits, millipedes, lizards, scorpions, hissing cockroaches and a tortoise!
We were very brave touching and holding all of the animals. It was especially fascinating to see the scorpion change colour under the torch!
Our activities this week have included creating our own 'rock pets', decorating paw print cupcakes and reading 'Dear Zoo' to discuss which animals would make a good pet!
The role play area has been a vets, and we have all been busy caring for lots of poorly animals. We have taken x-rays, listened for heart beats with a stethoscope, given animals baths and bandaged up poorly paws!
Winter
We have had lots of fun during our first week in So 2 Speak! It has been lovely getting to know our new friends and teachers. For our first week our topic was Winter.
The children have been warming up in front of the 'fire' in our role play area with a hot water bottle, searching for artic animals in our shredded paper tray, creating winter tree scenes and looking at shapes while drawing snowmen on the interactive whiteboard!
One of the favourite activities of the week has been making 'hot chocolate' using chocolate- scented play dough and pink and white pom-poms for marshmallows!
The children also explored ice. The challenge was to free the penguin from the ice, eventually the children discovered that they could free him by banging at the ice with the mirrored discs!
For our PE session this week we waddled like a penguin during the 'Penguin Bop'. During the dance we had to pretend to jump for fish and swim like a penguin. We then continued to waddle like penguins outside! The favourite song of the week has been 'I'm a little snowman!'
Music
This week our topic has been music! Our role play area transformed into a stage, with instruments and microphones ready for our star performers! The children loved blowing into the saxophones, strumming the electric guitar and making lots of loud sounds on the drums1
We were scientists in our exploration area, it was very interesting to see what happened if we added water to the rice crispies in the tray. If you listened very carefully you could hear them go pop! We also discovered that the rice crispies were a great resource to use for making our own shaker instruments. (As long as we remembered to put on a lid before we shook them!)
During our activities we tasted popping candy. Some of us thought that the popping sound and feeling was very funny, but some of us were not so sure! We also built walls for humpty dumpty, and then sang the song as we knocked him off!
Our book of the week was 'Walking through the Jungle'. We used various instruments to make loud or quiet sounds like the animals in the story, and sang the walking in the jungle song as we explored the forest outside! It was great fun dancing along to the CD player outside, and using the junk modelling to make instruments in the stones.
Art & Artists 1
This week our topic has been Art and artists. Our role play area transformed into an art corner! We have paper on the walls and various resources available for the children to explore what colours and marks they can make! For the first week of this topic we have focused on the primary colours. The children used the primary colours to explore colour mixing in the tuff tray, on the walls and all together as a group!
We all enjoyed our 'Art walk' around the school, seeing what art we could find and discussing which ones we preferred. The most popular artwork was the art of dinosaurs, although some of us also liked the abstract art of fruit.
For our activities this week we have been using different colour fruits to create 'Rainbow fruit skewers'. We even tried some new fruits as we were making them! We also drew rainbows on the floor outside, and used circles and squares to create our own Kandinsky inspired artwork!
This week we have also been practising our Makaton signs for colours while singing the rainbow song and looking at the different colour patches on Elmer while reading our book of the week!
Art & Artists 2
This week we have continued our topic of Art & Artists. We have continued to explore our art area and used all of our learning from last week to mix colours on the paper on the wall. There has also been lots of circles around the classroom after looking at the Kandinsky art. This week we have compared the artwork of Kandinsky with the artwork of Mondrian. In contrast to Kandinsky's circles, Mondrian uses rectangles and squares in his artwork, and we have explored creating our own artwork with the different shapes.
We have particularly enjoyed getting messy this week. Our tuff tray was filled with shaving foam and paint! Some of us thought that the shaving foam felt 'soft'. One of our activities was creating art by pressing down paper in the shaving foam and seeing what colours were printed on the other side. We also made rainbow cakes by mixing together blue icing and then adding a 3D rainbow sweet on top. Our other activity has been weaving material in the forest. The trees are now colourfully decorated with various materials!
The highlight of this week has definitely been the snow. We have made snow angels, had snowball fights and also changed the colour of the snow using spray bottles with paint!!
Ways to say I love you
This week our theme has been 'Ways to say I love you'. Our role play area has been decorated with all things 'love'; lots of hearts and pictures of family members.
For our activities we have made heart shaped rice crispy cakes, wax crayon 'magic' pictures and friendship bracelets to give to somebody we love. We have taken the opportunity this week to speak lots about how to be kind to our friends and our families. We also have been talking about our feelings and why we feel happy/sad. Lots of the children have said that they feel happy because their parents/ sibling makes them feel happy.
On Valentine's Day love was in the air! We were lucky enough to watch the aeroplanes leave heart shaped trails behind. They even made a smiley face, which we are sure was especially for us!