School Council Events
A Visit from the Mayor of Cambridge
We were lucky enough to have a visit from the newly elected Major of Cambridge, George Pippas.
Before his arrival we had prepared some questions and he spent some time answering them for us.
Can you summarise your job? The job of the major is an honour and primarily to act responsibly as 'the first citizen of Cambridge, the Queen's representative, by looking after all the citizens of Cambridge, and that meant us! He thinks the people of Cambridge are amazing, diverse and important. They need to be well looked after. He wears the insignia with pride.
How do you like to relax? The Major likes to walk his dog and enjoy the lovely countryside in Cambridgeshire.
Have you met anyone famous? He has met the Queen and Prince Philip; that was fun! Both he and Prince Philip are Greek.
Do you have any advice for us? Try to make saving up an important part of your life. When he was a boy George used to save his pennies in a piggy bank. Also, try to walk to school and enjoy being outside in the fresh air. Work hard and do your best.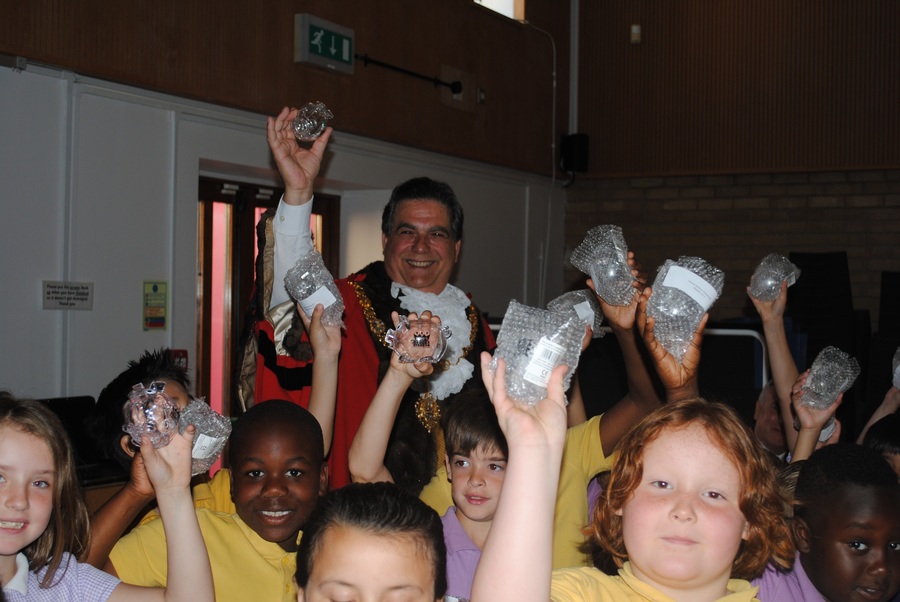 Comic Relief
This year we raised £328.22. Thank you to everyone!
Sport Relief
This year we raised a total of £261.83. Thank you to everyone!
Arafat and Keira accepting our Bronze Award for sustainable travel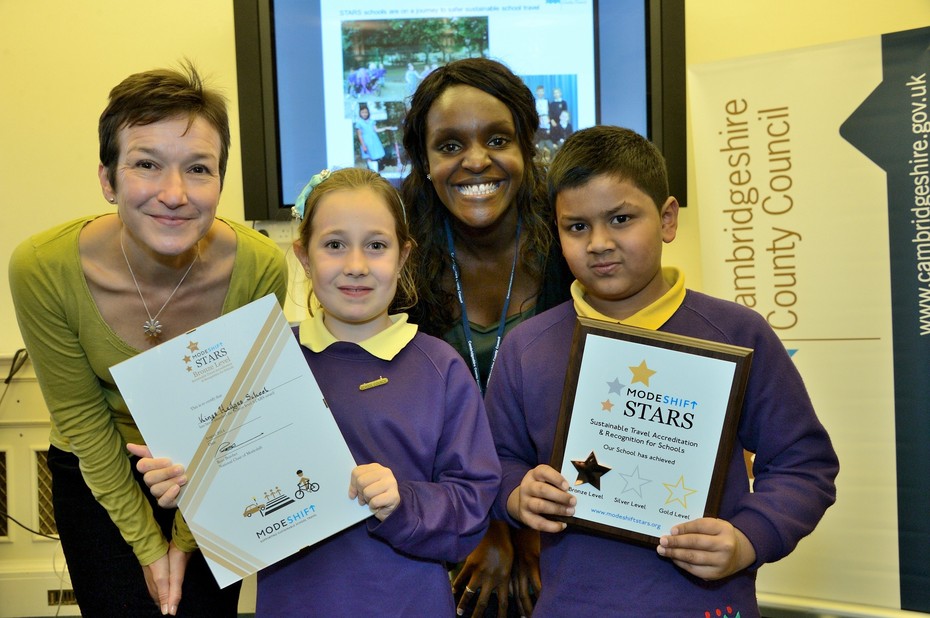 Previous Events

This year we raised £273.60 for Children in Need!
Thank you to everybody who contributed.