Where Do Minibeasts Live?

This term's project has found us totally immersed in minibeasts, in Science, English, Maths, Art, PSHE, P4C and Music.
We were fortunate enough to kick start our topic with a visit from some very special animals, brought to us by Lion Leaners. It was amazing to see and hold so many unusual and interesting animals.
Finding out about minibeasts has included a hunting carefully for them around school. We collected data about the mini beasts we found. We wrote about some amazing beetles.
In English, we have enjoyed describing beautiful beetles, butterflies, other insects and small animals. We have been able to go to town with adjectives as well as ask questions about these curious looking creatures. Come and read our poems. With great care we planned and wrote stories about the journeys that a fictional minibeast took.
A highlight of the topic has been our front seat view of caterpillars growing, becoming chrysalis and then eventually completing the metamorphosis into Painted Lady butterflies. It really was marvellous to see them eventually emerge and then when they were strong enough, fly away. We were rather sad to say good bye.
In PSHE we have considered how best to look after an insect's natural habitat, taking special care not to disturb their homes when we were out looking for them. Later, in Philosophy, we considered different opinions about some minibeasts-pests, things to be scared of, or things to be welcomed. What do you think?
In science we investigated how to make a paper water bug that would stand on the surface of the water without sinking. We looked at the size and area of the feet and even tried to make the feet waterproof.
Our Home Learning gave an opportunity for some lovely models. Thank you.
Biscuit Challenge

We tried the NRich biscuit challenge which meant we had to follow instructions, work as a team, apply our knowledge and reasoning, and finally, eat a biscuit! Can you guess which number biscuit most people wanted?
How Has Flight Changed Over Time?
At the beginning of March we had a fantastic trip to Duxford Air Museum. We thoroughly enjoyed our trip which included seeing a tiny, classic plane take off, a walk inside Concorde, sketching and marvelling at so many different flying machines.
We experimented with different types of paper to make predictions about how well our paper aeroplanes flew. There were some surprises.

In English, we thought about futuristic flight and created our own drawings to show some amazing vehicles. Do you like our adverts with persuasive writing?
Our DT project was based around moving vehicles and this led to lots of learning about joining materials and wheels with axels.
How Do People and Animals Survive in Cold Places?
For this topic, we enjoyed looking at maps and globes. We were especially interested in the Arctic and Antarctic regions. Some us created habitats in our home learning: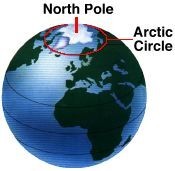 We experimented with keeping things warm and cold and used thermometers too.
In English, we wrote to replies to an email we received from Magnus, who lives in Iceland. We typed them and sent them as emails. We tried to ask questions about his life there and tell him a bit about life in Cambridge. We wrote adventure stories set in snowy regions and descriptions of the animals who lived there. It was interesting to work out food chains and discover how things survive in icy habitats. In Philosophy we considered if we would like to go to the Arctic and if so, why? We also had an enquiry around what we would most like to take with us.
Looking After Our Pets
We have spent several weeks looking at how we can look after pets. We enjoyed a visit from Wood Green Animal Charity who showed us how to read a dog's body language. Do you know what a tail hanging down really means? We talked about how to stay safe around dogs and created safety leaflets and posters. We were able to use dog accessories for lots of maths and investigations. We loved painting our dogs, real and imaginary.
Two favourite books were 'Fleabag' and 'Dog's Don't Do Ballet.' We were inspired by a book called 'Dogs' Night' to imagine what painted dogs might do if they could creep out of their paintings at night.
We used a fun poetry form called a 'kenning'
In Art we have continued to explore pattern using thick and thin pens. We are pleased with our results.
Artwork - Patterns
We have spent time carefully creating patterns using thick and thin pens.
Emergency!

We all enjoyed a fantastic visit by our local fire service, including a modern fire engine, full of equipment. Did you know it even had a boat on board? Before the fire officers came we wrote questions we wanted to ask them.

We learned about how to stay safe with some electrical things in our homes and how we must check our smoke alarms every week.
Our Emergency topic led us to write emergency stories which we enjoyed reading aloud.
Christmas
Choosing which nativity scene we liked best was tricky. We were interested to see the many different materials used and the way the characters looked in sets from across the world. Our Christmas performance of songs and a poem was great fun and enjoyed by all.