Looking After Our Pets
We have spent several weeks looking at how we can look after pets. We enjoyed a visit from Wood Green Animal Charity who showed us how to read a dog's body language. Do you know what a tail hanging down really means? We talked about how to stay safe around dogs and created safety leaflets and posters. We were able to use dog accessories for lots of maths and investigations. We loved painting our dogs, real and imaginary.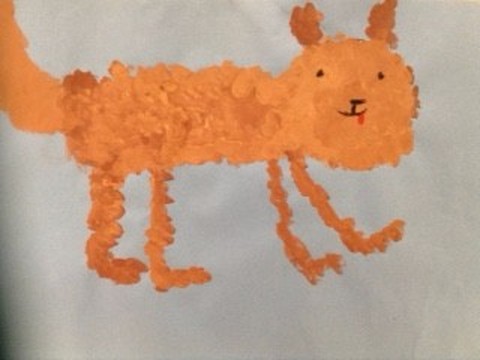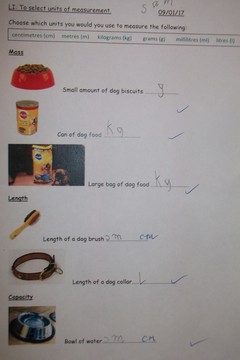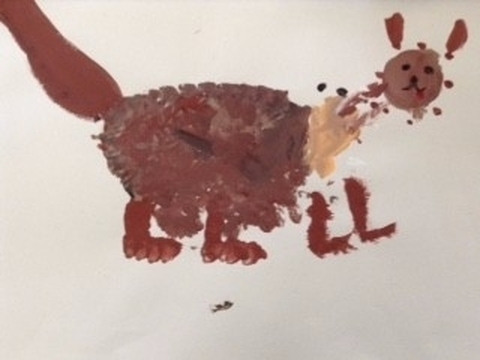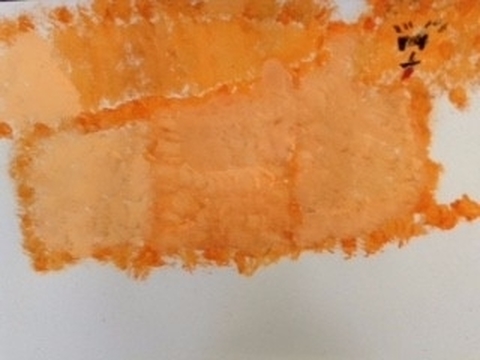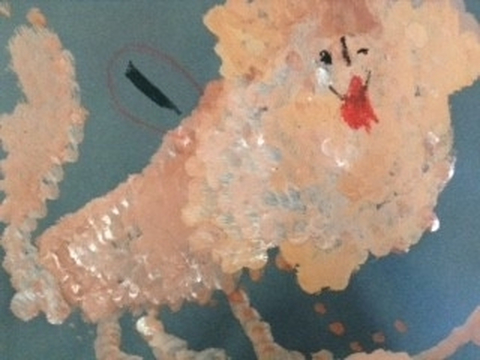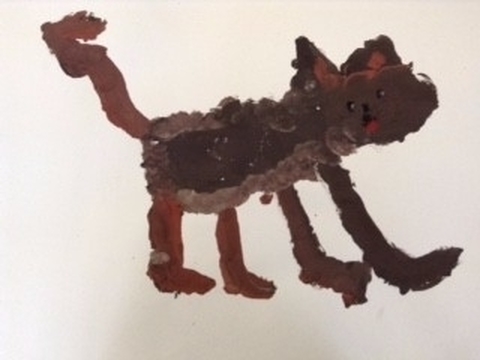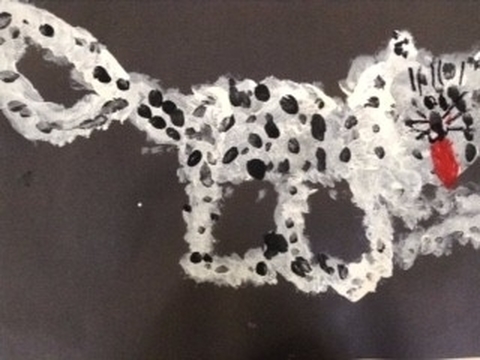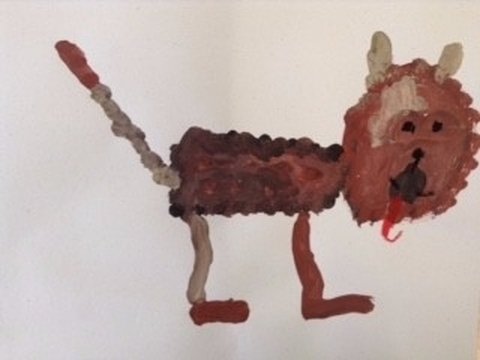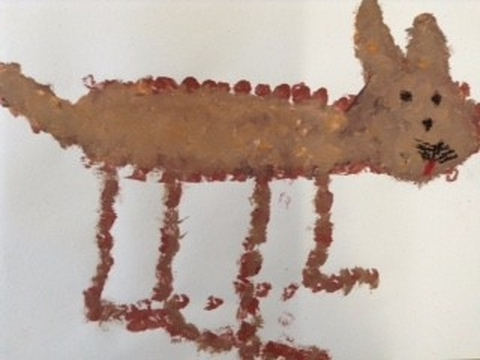 Two favourite books were 'Fleabag' and 'Dog's Don't Do Ballet.' We were inspired by a book called 'Dogs' Night' to imagine what painted dogs might do if they could creep out of their paintings at night.
We used a fun poetry form called a 'kenning'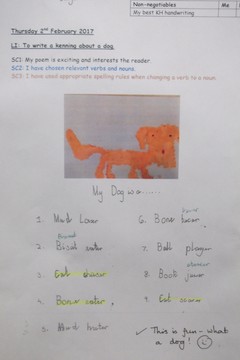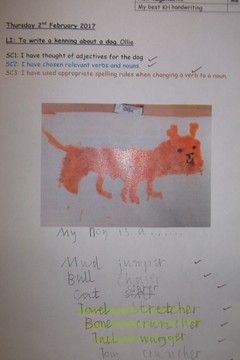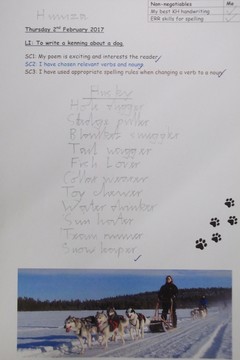 In Art we have continued to explore pattern using thick and thin pens. We are pleased with our results.
Artwork - Patterns
We have spent time carefully creating patterns using thick and thin pens.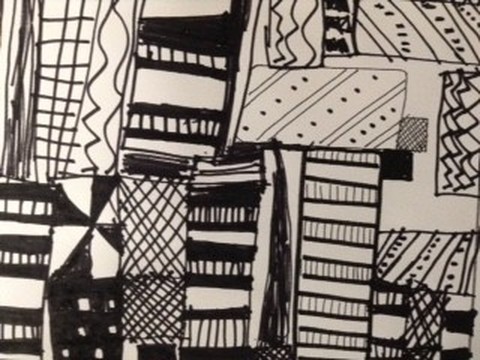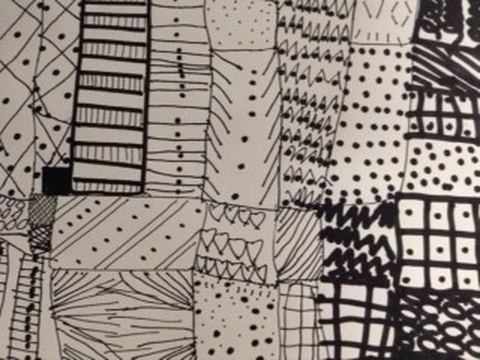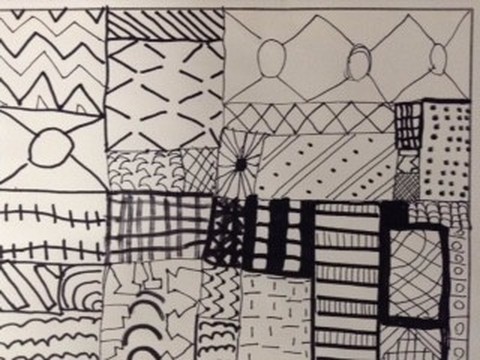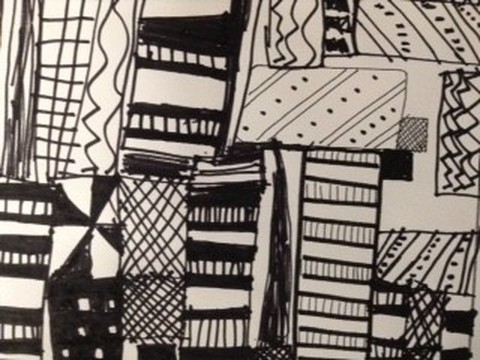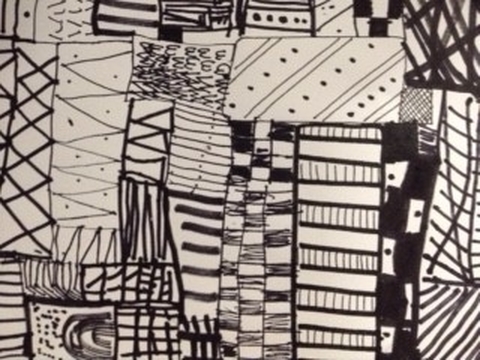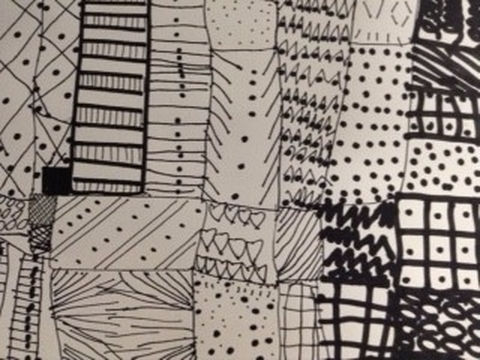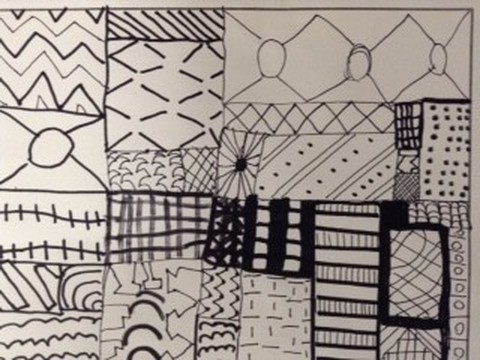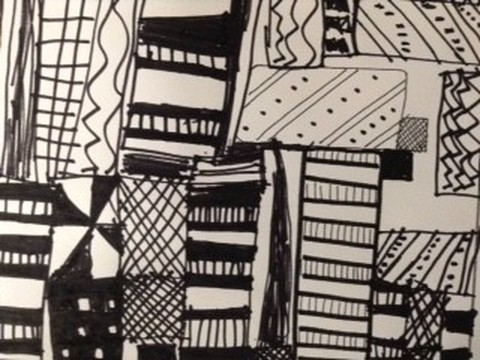 Emergency!

We all enjoyed a fantastic visit by our local fire service, including a modern fire engine, full of equipment. Did you know it even had a boat on board? Before the fire officers came we wrote questions we wanted to ask them.

We learned about how to stay safe with some electrical things in our homes and how we must check our smoke alarms every week.
Our Emergency topic led us to write emergency stories which we enjoyed reading aloud.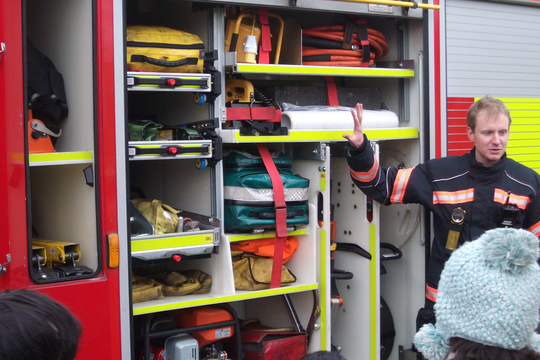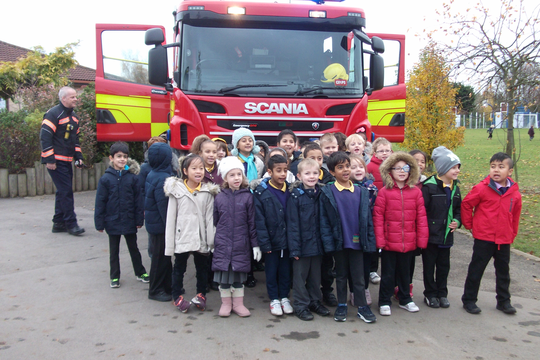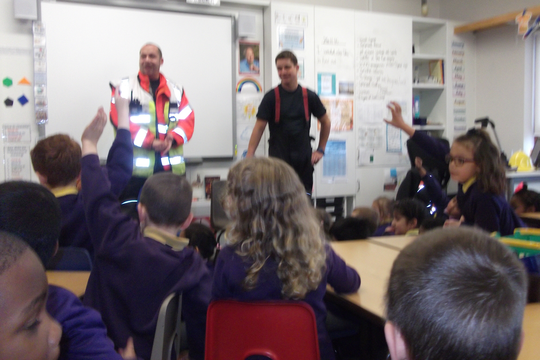 Christmas
Choosing which nativity scene we liked best was tricky. We were interested to see the many different materials used and the way the characters looked in sets from across the world. Our Christmas performance of songs and a poem was great fun and enjoyed by all.